By Sedona City Councilor Barbara Litrell
Sedona AZ (January 28, 2014) – By now Sedona residents should have received the 2013 Annual Community Report with information from each department about their objectives for 2014 and some of the accomplishments in 2013.  It is an amazing list of accomplishments and after 3 years on council, I am still impressed with the volume of work the staff gets done.  We are fortunate to have a staff that is dedicated and productive, sometimes in the face of strong criticism and challenges from the public.  But it's that tension that makes us all better.  It is a wonderful and defining characteristic that Sedona is filled with passionate people who care about the direction of their city.
There are 61 staff objectives for 2014 that are stated in the Annual Report including projects like continuing to accelerate the storm water management projects; implementing  systems to make financial information transparent and  easily accessible for our citizens; hosting more community events through Parks and Recreation to benefit the whole community, especially children; paving 3 miles of roadway; continuing improvements to the records archive and management systems; developing and implementing activities focused on increasing police department positive interaction with youth in our community; expanding our Artists in the Classroom program; selecting of artwork for the Schnebly Hill roundabout;  and  beginning economic development strategic planning efforts.  And these represent just one objective selected from each department's list.  The rest are in the annual report, which is available online at www.SedonaAZ.gov/AnnualReport or by calling the City Manager's office at 204-7127.
While the Annual Report talks about the city's objectives related to services provided to the citizens, I am reminded of John F. Kennedy's words, "Ask not what your country can do for you; ask what you can do for your country."  Consider applying this to you and your city.  How can you contribute to your city this year?  A new Citizen Engagement Program has been implemented and Lauren Browne, the Citizen Engagement Coordinator, is building a volunteer registry.  It takes just a minute to register and select the areas that may interest you including arts and culture, budget oversight, housing, parks and recreation, planning and zoning, preservation of Sedona history, public safety, public works, sustainability, or other areas you would like to bring forward for consideration.  Then when a project is being done by the City, we can reach out to you to participate.  While you are reading this, take a minute to click on the Citizen Engagement icon on the City's homepage at www.SedonaAZ.gov and sign up.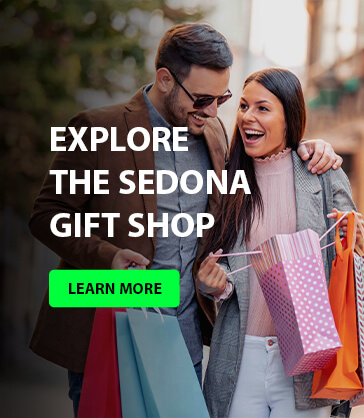 Another way to be involved is to be informed about important issues affecting Sedona.  For example, are you aware of the fact that Yavapai College's 10-year plan includes closing the Sedona campus, reducing offerings at the Verde Campus, and investing most of our tax dollars on the other side of the mountain in Prescott and Prescott Valley?  Does that concern you?  What does it do to the education offerings for our children?  If you care, let your voice be heard.  Are you aware that APS will probably start installing Smart Meters in Sedona this year in spite of the city's request that we be allowed to opt out without penalty?  Does that concern you?  If so, let your voice be heard.
People are pretty turned off to politics these days.  However, if we are to get the Sedona we want and the Arizona we want, we must stay engaged, we must be informed, and we must vote in elections.  Make this your year of community engagement!
The above represents my own opinion and does not necessarily reflect the opinions of council or staff.