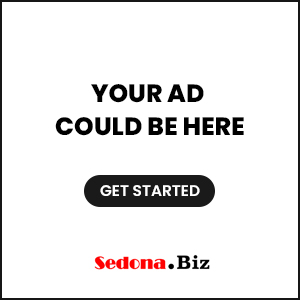 By Sedona City Councilor Jessica Williamson
Sedona AZ (August 28, 2014) – I talk with people a lot about current Sedona issues.  I've noticed that when I'm talking with someone who's lived in Sedona for a while they often start their side of the conversation by relating something that happened three or five or ten years ago. We go from the here and now to the past, often with lots of emotion attached.
It's hard to give up fights we feel we lost.  I know it's hard for me.  We seem hard-wired to hold grudges.  It takes a whole lot of conscious intent to let something go, to jettison the humiliation or anger or whatever emotional baggage fuels our urge for revenge.   Apparently nothing in Sedona goes away, and memories are long.
I learned a lesson from the whole Barbara's Park saga.  The Friends of Barbara's Park worked with City Councils over a 12-year period to build a venue at Barbara's Park.  After a contentious City Council session in 2012, the dome project was approved.  Work started, and then the dome fell down.  The new City Council refused to rebuild it as designed and chose instead to begin a process to secure another design.  I imagine that the Friends might have been dismayed and angry that the design they had worked so hard on for so long was cast aside and the project was delayed again.  One advocate angrily told me that the Council's decision meant that nothing would ever be built. 
I suppose that the Friends could have been bitter, frustrated and angry over 12 years of wasted effort.  It might have been tempting to refuse to participate in the next process.  They could have denounced the Council for not rebuilding the dome, and tried to sabotage the process because the new design might not include everything they wanted in a venue.  Instead, they decided to be a part of the review committee in order to have as much say as possible in the outcome.  They put the past behind them and chose to make it work for them and for Sedona. 
Time moves on, rearranging our expectations and confounding our habits.   Most Sedona Commissions were eliminated and replaced by a Citizen Engagement Program, SR 179 remains two-lane, and lights were installed on SR 89A.  These events weren't personal, although you might not know it from how we talk about them. 
I'd like to see us declare a truce with our various pasts and agree to erase our mental lists of who's naughty and who's nice.  That would certainly be a struggle for me, given the length of my list.  That doesn't mean we'll all suddenly burst out in a rendition of Kumbaya, or that the lions will lie down with the lambs.  But it could mean we make decisions based on the information in front of us, here and now, to decide what's best for Sedona.  I'd like to see how that works.
The opinions above are mine alone and do not represent those of the City Council.