By Senior Planner Mike Raber, Community Development
Sedona AZ (August 14, 2013) – The planning process for the new Community Plan is entering an exciting new phase.  After two years of extensive citizen outreach, the Citizens Steering Committee for the Community Plan Update has submitted its recommended Draft Plan to the City's Planning and Zoning Commission.
The City of Sedona invites you to review the Draft Sedona Community Plan and give us your thoughts and ideas.  All comments will be forwarded to the Planning and Zoning Commission during their review of the draft Plan.
How to Review & Comment on the Draft Plan:
View and comment on the draft plan online: www.SedonaAZ.gov/planupdate
In person: City of Sedona Community Development Department, 102 Roadrunner Drive or the Sedona Public Library, 3250 White Bear Road
Mail: 102 Roadrunner Drive, Sedona, AZ 86336
E-mail Mike Raber, Senior Planner: mraber@SedonaAZ.gov
Attend Public Meetings:
These identical programs will provide an overview of what has happened to date, cover key areas of the new draft Plan, discuss next steps, and provide an opportunity for the public to ask questions and offer comments on the Plan.
Thursday, August 22: 6 p.m. – 8 p.m. at Sedona Creative Life Center, 333 Schnebly Hill Road
Saturday, August 24: 10 a.m. – 12 p.m. at Sedona Creative Life Center, 333 Schnebly Hill Road
Come to an Open House: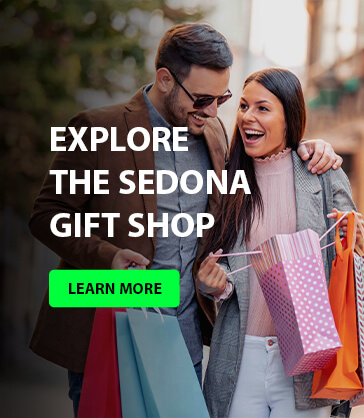 Learn about the Draft Plan, ask questions, and comment.
Thursday, September 12: 6 p.m. – 8 p.m. at Jewish Community of Sedona & the Verde Valley, 100 Meadowlark Lane
Friday, September 13: 9 a.m. – 12 p.m. at Sedona Public Library, 3250 White Bear Road
Saturday, September 14: 9 a.m. – 1 p.m. at St. Andrews Episcopal Church, 100 Arroyo Piñon Drive
Attend a Public Hearing:
The Planning and Zoning Commission will conduct public hearings on the Plan and make a recommendation to the City Council.  The City Council will then conduct public hearings and consider adoption of the new Plan.  Sedona's citizens will then vote on the Plan in March 2014.  All public hearings will be held in City Council Chambers, 102 Roadrunner Drive.  The following are currently scheduled dates: 
Planning & Zoning Commission: October 1, 2, 3, 2013
City Council: October 29, 30, and November 6, 7, 2013 
Check the City website at www.SedonaAZ.gov/planupdate for scheduling updates.
For additional information, please contact City staff Mike Raber, Senior Planner at (928) 204-7106 or Cynthia Lovely, Associate Planner at (928) 203-5035.