By Lauren Browne, Citizen Engagement Coordinator
A New Year Brings a New Program at the City
Sedona AZ (January 9, 2014) – The City of Sedona hopes to set a new standard for citizen engagement in 2014.  On December 10, 2013, the City Council voted to approve a new Citizen Engagement Program.  A committee of citizens and city representatives developed the new plan with the goal of maximizing Sedona's citizen involvement by:
Increasing the Sedona City government's access to its citizens' ideas and expertise.
Making information about citizen engagement more transparent, accessible, and interactive for all citizens.
Engaging capable, motivated citizens in actively advancing community projects they care about that will improve their community in a way that is personally meaningful, productive, efficient, and cost-effective.
Making the system for eliciting, sorting, evaluating, prioritizing, and acting upon citizen initiatives more integrated and effective.
Improving the collaborative processes among City staff, City Council, and concerned citizens.
At the core of the plan are work groups, which are groups of citizens that will advise on various city topics and issues, and will work directly with city staff to see projects and other city initiatives through to fruition.  The required time commitment, roles, and expectations for citizen volunteers will be established up front so that those asked to join a work group have a clear understanding of the commitment they will be making.  After the work is completed, the group will disband.
Examples of potential future work group efforts include advising the City Council on city budget priorities, developing strategies for implementing and prioritizing elements of the Community Plan, evaluating options for increasing recycling efforts, improving financial transparency, improving the usability of the City's website, and developing green building codes and energy and water policies.  The projects and issues the City deals with are diverse.  It is likely that whatever interests residents may have, there is need for their input and expertise to make the City and community a better place.
How do you get involved?  Citizens are invited to register online or contact me to register for a future work group.  Citizens will be asked to fill out a short Volunteer Questionnaire that will help me match volunteers with projects in specific areas of interest.  The answers from this questionnaire will go into a database, from which citizens will be drawn when putting the work groups together.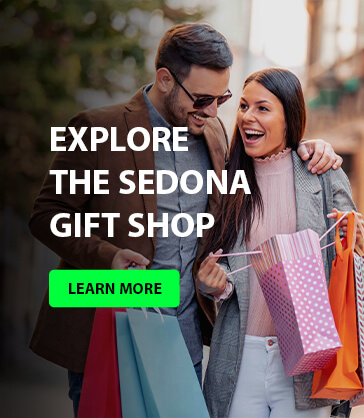 As part of the overall citizen engagement efforts, the City has also been working towards using more effective communication tools to spread the word about the opportunities for citizen participation as well as other things happening in the city. Citizens may now follow the Citizen Engagement Program on Facebook, Twitter, and Instagram.  To find the program's website, click on the Citizen Engagement icon on the City's homepage at www.SedonaAZ.gov.  At the bottom of the Citizen Engagement webpage are the social media icons.
Residents are also encouraged to submit ideas, ask questions, or raise issues via the comment box on the Citizen Engagement website.
Let's keep the positive momentum of this program going by sharing your individual and collective voices and opinions.  The best way to influence your community is to be involved.   
To learn more, email Lauren Browne, the Citizen Engagement Coordinator at lbrowne@SedonaAZ.gov or call her at (928) 203-5068.