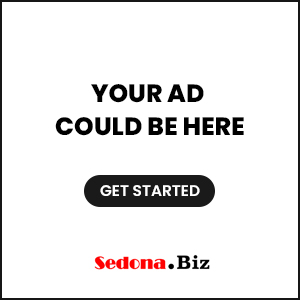 Citizen Engagement Program Propels Forward, Creates Excitement for 2015
By Lauren Browne, Citizen Engagement Coordinator
Sedona AZ (February 12, 2015) – It is hard to believe the Citizen Engagement Program already has a year under its belt… and what a year it has been.  For starters, we had nine work groups start and complete their work.  In addition, fifteen other work groups are still in progress and meeting.  These groups work through a variety of issues such as land use planning for the Western Gateway area and land surrounding the Wastewater Treatment Plant, the city's budget, and arts and culture initiatives the City could pursue.  The interest areas stretch far and wide and can be straightforward or more strategic and long-range.
While the work groups are the keystone to the Citizen Engagement Program, the suggestions brought forth by citizens is another key component.  These are collected, organized, and presented to Council as part of their yearly priority-setting process.
In January 2015, City Council finalized their priority list for Fiscal Year 2016, and thus some of the priorities may need work groups.  A sampling of the Council's priorities include the development of a citywide cultural and arts plan, improvement of aesthetics of city street signs, completion of a citywide multimodal transportation study, and the development of a human rights ordinance.
Next, Engage Sedona, the online polling website the City uses to get more broad-based input, has new topics posted asking residents for their opinions on issues including event banners over roadways, the property planning at 250 N. Brewer Road, and alcohol being served on City property for a special event.  If you are interested, visit and sign up at http://EngageSedona.Mindmixer.com.  
Similarly, for the soon-to-be bike park there is a polling site at http://PosseGroundsBikePark.Mindmixer.com .  The design team for the project wants your input to help decide which of the three designs is best.
If the Citizen Engagement Program sounds interesting to you, and you want to volunteer in an upcoming work group, visit www.SedonaAZ.gov  and click on the Citizen Engagement icon.  Scroll down the page to the "Sign Up Now" section and fill out the questionnaire.  Your information will go into the volunteer registry.
Additionally, I encourage you to submit ideas, ask questions, or raise issues that you may have by calling me at (928) 203-5068, texting me at (928) 821-6958, emailing me at LBrowne@SedonaAZ.gov, or connecting with me through the program's Facebook, Twitter and Instagram accounts.  You can access these social media sites via the icons at the bottom of the Citizen Engagement webpage.  Ideas may also be submitted through the comment box on the Citizen Engagement webpage.
As you can see, there is much to look forward to in 2015.  To the 170 people who have signed up for the Citizen Engagement Program, thank you so much for your time, expertise, and volunteerism.  Here's to 170 more in year two!