By Kevin Snyder
Community & Economic Director
Sedona AZ (November 13, 2013) – Recently, the Sedona City Council held a discussion on the City's economic current and future development.  The Council's discussion occurred at the same time the Council was reviewing the draft of the Sedona Community Plan that has a significant focus on economic development.  The Council will have more discussions in the future on economic development, and it is anticipated that citizens will be voting on the new Community Plan in March 2014.  In the meantime, the Sedona Community and Economic Development Department is working with the City Manager's Office and other City departments to improve customer service, reinforce a problem-solving mentality among staff, and streamline permitting processes.  The Community and Economic Development Department is committed to working as a team with new entrepreneurs, existing businesses, and relocating businesses through all phases of the business development process.  We are focused on providing solutions and ensuring that your transition to starting, running, expanding or relocating a business in Sedona is smooth and successful.
We are very pleased you have chosen or are choosing to do business in Sedona.  We understand when it comes to a business location you have many choices.  We recognize that businesses in Sedona contribute in many ways to the City's economic and community vitality.  Whether your business has been located in Sedona for generations, or whether you are considering Sedona for the first time, our goal is to help validate that Sedona is the correct choice for you in regards to successfully conducting business.
We know that while starting, running or relocating a business is a fun and exciting time, it can also be a time of great worry and anxiety.  Without a doubt, the more you know and prepare, the greater you increase the chances for a successful outcome.  We can help you with questions about zoning, signage, outdoor lighting, and improvements to interior commercial space, to name just a few.  The Community and Economic Development Department is here to assist you with simple to complex questions and information needs as well as the advanced planning and preparation to insure you meet your expectations for return on investment.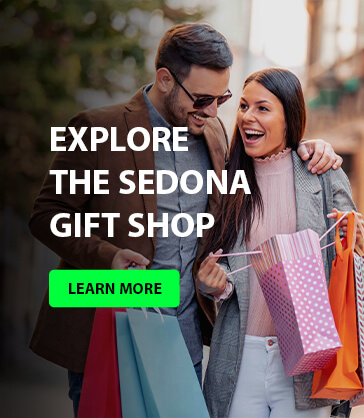 We are focused on helping you get your project done on time and on budget.  We are available to meet with you in person or speak on the phone or via electronic mail.  Our goal is to make sure that we are asking the right questions, meeting our customer's needs and problem solving continuously.  The best measure of how we perform is when we have helped you succeed.
Every day, we strive to make sure that our customers have questions answered, timely permit processing, high quality customer service, and focused problem solving.  Let us show you how we can help your business.  Feel free to contact Kevin Snyder, AICP, Community and Economic Development Director, 928-203-5075 or ksnyder@SedonaAZ.gov if you would like more information.  Thank you for being part of the City's business community!