Sedona AZ (July 24, 2012) – This summer experience a spectacular showcase of works by member artists at the Sedona Arts Center's Special Exhibition Gallery and Theater from July 28 ­ August 22, 2012. This much anticipated event's Opening Reception will be held on First Friday August 3, 2012 from 5 to 8 pm. You'll find a variety of styles and mediums from exquisite jewelry, fine art paintings, sculptures, ceramics and more! Come mingle with the artists on this exciting evening.
Students, members and patrons alike will be showing their work ­ 43 artists in all. Faculty member Joanie Wolter says, "Several of my former students who are showing their work in the co-op. Meg Friemarck, Tracy Elliot, Deb Lovejoy, and Lucele Coutts. It is so exciting to see their progress!" As with any teacher, she's thrilled to see her students blossom and the creativity evident in each of their works. "As a teacher, it's very exciting to witness your students falling in love with the medium you've presented to them. And to see them excel is awesome!"
This show is a direct result of requests from members for more opportunities to show their work ­ some of whom will be exhibiting in a gallery setting for the first time.
Other co-op artists who frequent the Arts Center classrooms include Jan Oden, who has experienced the joy of working with Barbara Brown in her sculpting classes. Katherine Stewart, Pat Swanason and Sel Wasson have also been regulars in the Ceramics classes. Plus, we can never forget Gretchen Lopez, our prize teacher who can be proud of her students Pat Reed, Joan Bankert and Helen Lane-Parker.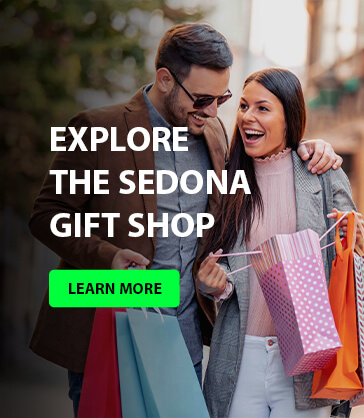 The Exhibiting Artists are: Tracy Elliott, Randy Elliott, Sally Hall, Oceana-Lori Kraus, Pat Reed, Christie Palmer, Carolyn Sommers, Linda Coleman, Jan Oden, Barbara Brown, Phil Goldblatt, Jack Jackson, Greg Evans, Joanie Wolter, Lucele Coutts, Deb Lovejoy, Richard Barnwell, Bruce Newman, Adryanna Ciera, Lorraine Fexas, Sharron Porter, Harold Ullery, Bev Jenai-Myers, Helen Lande, Julie Ronning-Talbot, Stephanie Brand, Janet Bass, Judy Wolf, Joan Bankert, Cynde Polenick, Norma Holden, Patricia Swanson, Katharine Stewart, Patricia Lee, Meg Freimarck, Des Matthews, Mary Ratner, Selden Wasson, Jean Jorgensen, Jim Peterson, Holly Stedman, Robin Mason, and David Simmer.
Don't miss this exciting evening at Sedona Arts Center!
The Sedona Arts Center is located at State Route 89A & Art Barn Road in uptown Sedona. The Galleries are open daily from 10-5. For more information call 928-282-3809 or visit SedonaArtsCenter.com.