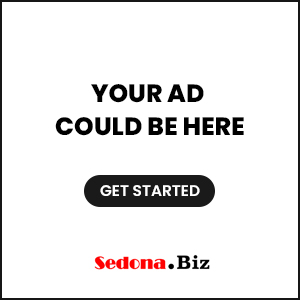 Sedona AZ (December 30, 2014) – The Red Rock Ranger District will be conducting trail reconstruction at the Sedona Airport Saddle beginning mid-January through April for a period of approximately 10 weeks. 
A portion of the parking area and some trails will be closed to the public at times during the project, and the public should use parking at the upper Airport Vista during this time. For more information about the trails in the Saddle area, please visit online at http://tinyurl.com/6uqe49f.
Trail work will improve signage, repair trails and naturalize damaged areas. Construction includes several rock walls and interpretive signs to be installed to enhance the visitor experience. Trails may be periodically closed to allow crews to move large rocks to the jobsite.
The project is funded by an $80,000 recreation trails program grant from Arizona State Parks, which was secured largely due to substantial support from the community. Supporters included Friends of the Forest, Verde Valley Cycling Coalition, Sedona Westerners, Sedona Chamber of Commerce, Red Rock Trail Fund and many local businesses. The City of Sedona also contributed a large share by paving the Airport Vista parking lot.
The Airport Saddle attracts thousands of people each year and is one of the most heavily visited natural areas in Sedona. The high visitor foot traffic, lack of well-defined trails and poor signage has, over the years, caused the loss of much of the areas native vegetation.
In addition, the practice of placing rocks in trees has resulted in trampled plants and tree roots. Many trees are now dead or dying. The long term plan for the area is to restore the soil, define and sign trails and block some areas to foot traffic.
Work will be done by contract with American Conservation Experience and volunteers from Friends of the Forest trail committee. All work is supervised by the U.S. Forest Service. For more information, or if you would like to assist with this project, please contact Forrest Saville at 928-203-7509.