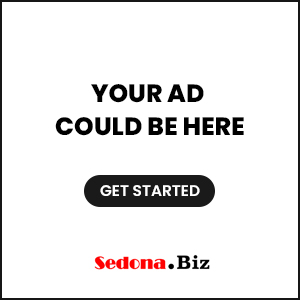 Sedona AZ (October 20, 2012) – Continuing the tradition of local community support, the Sedona 30 recently recognized the efforts of three outstanding organizations with specific project grants. 
The Sedona Charter School received a grant to support an advanced mathematics program; the Sedona Public Library received a grant to landscape and provide signs to improve library book drop-off; and the Sinfonietta will expand a youth education program through the assistance of the Sedona 30 grant.
Annually the Sedona 30 provides scholarships for continuing education to outstanding Red Rock High School seniors and, if the budget allows, consider one major grant of up to $50,000.
Funds to support the grant program are raised by the Sedona 30 throughout the year through activities such as the "Live at the SPAC" performance series and the Sedona Miracle which will be held on April 27, 2013 at Los Abrigados.
Throughout the past 30 years the Sedona 30 has awarded more than $1 million to deserving community organizations.
Sedona 30 grants are available to the not-for-profit community defined as organizations headquartered in the Verde Valley which has a 501(c) (3) or (4) designation as well as any Sedona based school. A Sedona 30 member must sponsor each grant request. Grants will be considered up to $7,500 with emphasis on existing or new projects. Grants are awarded in January, April and September. Applications must be received no later than the 10th of each of those months. Some of the organizations funded by the Sedona 30 in recent years include:  Sedona Boys and Girls Club, Sedona Community Center, Posse Grounds Park, Sedona Medical Center, Verde Valley Caregivers, Sedona Food Bank, Verde Valley Sanctuary, Friends of Garland Park and City of Sedona, Performing Arts Study.
For more information about the Sedona 30 please visit their website at www.sedona30.com.