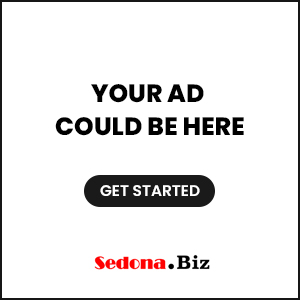 Sedona AZ (October 12, 2012) – Sedona singer-songwriter Scott Beck will be making his first solo appearance in over two years with a free concert on Friday, October 19th at 6:30pm at The Well Red Coyote Bookstore in West Sedona.  Beck has performed several times there over the past few years and loves the intimate setting created by friends and owners, Joe and Kris Neri.
Beck grew up with the Beatles and extraordinary music that was created back in the `60's and `70's. Beginning on acoustic guitar, he learned some finger-picking styles from listening to Peter, Paul and Mary songs, then later progressed to the electric guitar and became enamored with the blues guitarists of that era, learning their trademark licks through hours of playing along with all their classic albums.
His first band experience was during high school in Rio de Janeiro, Brazil, playing top-40 and rock and roll; then a band in Okinawa in '73 during his tour in the Navy playing FM-staples by the Who, the Allman Brothers, and ZZ Top. He then played for several years in the San Jose,CA band Ded Ringer, writing about 75% of the group's originals.
About that time, a plague swept the country, almost snuffing out the life­blood of rock music …a deadly virus called Disco. Groups disbanded, and musicians went into survival mode, disappearing into dark, seedy bars, homeless shelters, lounge acts, or IBM. Some even got married – and were never heard from again.
Beck laid low until 1994, when he realized he still had the desire to play and create soulful music – so he joined a classic rock band – SRO – that played great rock and soul from the `60's, `70's, and `80's, in and around the Sedona area.
Beck moved beyond the desire to play cover tunes to re-discover the magical sounds of the acoustic guitar and began writing again in 2000. This was the beginning of a new course in his music, as the words to his songs took on a deeper and more personal meaning.
He focused on writing for three years, and then released his first CD in December 2003.  "Between Heaven and Earth," consists of songs of spiritual growth, social causes, humor, romance, angels, and the challenges we all face in this rapidly changing world.  Beck released a second CD consisting of uplifting and empowering songs, "I've Seen the Light," in December 2007, and followed that with a more mainstream, folk-oriented CD titled "Singing You Home" in 2008.
A modern-day troubadour whose acoustic influences include Cat Stevens, Bob Dylan, Crosby-Stills-Nash & Young, James Taylor, Jackson Browne, John Denver, and Justin Hayward, Beck writes and performs songs that truly connect with the audience on a heart and soul level, bringing them a sense of peace and comfort and a feeling that they're not alone in this world. He offers his songs to a world that is hungry for peace of mind and a return to a simpler way of life.  This performance will include mostly new material, a few fan favorites, and a surprise or two.
The concert is free and open to the public.
The Well Red Coyote is located at 3190 W. Highway 89A, at the corner of 89A and Dry Creek Road.  For more information, call 282-2284 or go to www.wellredcoyote.com.