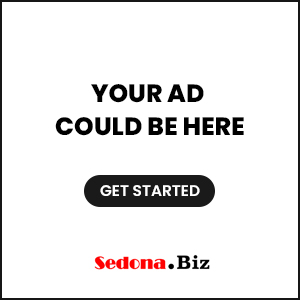 Arizona Snowbowl Offers 'Best Seat' for Viewing
Flagstaff AZ (September 28, 2012) – Like a golden wave sweeping across northern Arizona's high country, the spectacular glow of autumn has begun to light up the hillsides, and scientists say conditions couldn't be better for a dazzling fall season. Perhaps the best place to view Arizona's most celebrated deciduous tree species, the quaking aspen, is floating above the treetops on Arizona Snowbowl's Scenic Skyride.
"Arizona's high country aspen trees are already demanding our attention as their leaves gently shake in the light breeze," said Arizona Snowbowl Marketing Director Dave Smith. "The best seat for viewing may well be on the Scenic Skyride where you can enjoy gliding above bright aspen groves and looking out over golden patches of popular fall sightseeing locations such as Hart Prairie and Hochderffer Hills. The ride up Snowbowl Road is dotted with aspen groves, as well!"
Northern Arizona University tree ecophysiologist Dr. Tom Kolb says the wave has begun. "It happens at different times on the landscape, depending on temperature. The first aspens are just starting to change now on the north side of the San Francisco Peaks so any time from this weekend through mid-October should be primetime for aspen viewing in the high country. Typically the colors are brightest when ample monsoon rains are followed by clear, cool weather."
National Weather Service meteorologist Dr. Brian Klimowski says that's exactly the kind of weather we are having right now. "For peak color, we usually look for dry weather with cool, but not freezing temperatures, just what we've had over the past couple weeks. So things are lining up for a great aspen viewing season. With little or no rain in the forecast, the weather conditions look ideal for a beautiful display of aspen color in northern Arizona."
Kolb says autumn shows its colors when the green pigment, the chlorophyll, starts fading as the days get shorter. "As it fades, the other pigments, the yellows and reds, are uncovered. The process on any given tree takes about two to three weeks before the leaves turn brown and fall to the ground."
While many people are drawn to the beauty of the aspen trees, NAU research graduate student Katie Ireland says the quaking aspen is an important tree species for biodiversity in the forest.
"Proportionately, they take up a relatively small part of the landscape in the mixed conifer forest, but they are significant for the high number of plant and animal species that use them in some way," she said. "There are many different forbs and grasses in the understory of aspen groves that attract deer, elk and turkey, while the soft white bark draws woodpeckers and cavity-nesting birds."
Arizona Snowbowl's Scenic Skyride offers spectacular 70-mile views on a crisp autumn day. The Scenic Skyride is open 10 a.m. to 4 p.m., Fridays, Saturdays and Sundays through mid-October, as long as the weather holds. In addition, lunch is available and live music is provided on weekend afternoons at the Peak Side Café.
Tickets are $15 for adults and $10 for juniors and seniors. Snowbowl ski season passholders ride for free as well as those under 7 or over 70. Discounted season passes are available now through Oct. 17. All Skyriders are encouraged to bring a light jacket.
Arizona Snowbowl will be posting a full calendar of 75th anniversary activities to Celebrate Winter! For rates and information visit the website at www.ArizonaSnowbowl.com.