Sedona AZ (April 10, 2012) – After the seats were filled, there was standing room only at the SAGA (Sedona Area Guild of Artists) Awards Ceremony for its Inaugural Open Exhibition, Friday March 30, hosted by The Amara Resort with Jerry Buley, President, officiating. The Exhibition was open to all visual artists in the Sedona area. Jerry Smith, Curator for the Phoenix Art Museum, juried the show and assigned most of the awards. The Honorable Rob Adams, Mayor of Sedona, and Linda Goldenstein of Goldenstein Gallery, among others, presented awards at the ceremony. All of the winners received, in addition to any monetary prize, a certificate naming them and their award as well as a sculpture called "The SAGA" created by Csaba Martonyi. Guitarist Peter Zins played before and during the ceremony.
Mayor Adams presented "The People's Choice Award", to Monika Hilleary for her photograph, "Ancients". The "Amara Award for Contemporary Art", presented by Laurie Johnson, Amara's Director of Marketing, went to Sharron Porter for her painting, "Molten Memory". Jerry Buley, Ph.D., President of SAGA, presented the "Founding President's Award for Traditional Art" to Jan Oden for her sculpture, "Timeless Tradition". The same piece by Oden previously won "Best of Show ' at the Sedona Art Center's Member's Show recently.
Csaba Martonyi, Vice President of SAGA, presented honorary awards to Peter Nelson for his water color, "Desert Life" and to P. Ronald Schneider for his sculpture, "Gnarly Knob". Gail Bessette received the Third Place Award for her painting, "Antiquity". The final award presented by Martonyi was Second Place to SAGA member, Mary Dove, for her painting, "Young Desert Ram".
Linda Goldenstein presented the First Place Award to Monika Hilleary. This was the second award to Hilleary for her photograph, "Ancients".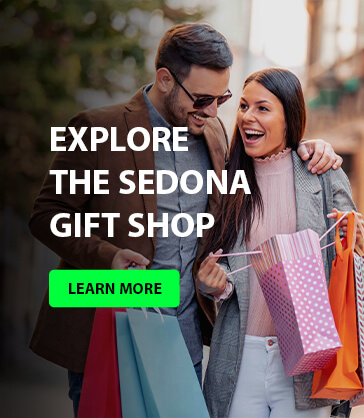 The Juror, Jerry Smith, in Sedona from Phoenix for the ceremony, was quite positive about the quality of visual art in Sedona. He was especially appreciative of the creativity of many of the pieces in this show, including work by Lou Cohen, Schneider, Al Judge, and Karlene Voepel. Smith awarded "Best of Show" to SAGA member and Vice President, Csaba Martonyi, for his photograph, "Curvaceous Dunes".
A catalog, with photographs of each piece in the show, is available online at www.SedonaSAGA.com.