Sedona AZ (November 6, 2013) – SAGA – the Sedona Area Guild of Artists – will be hostisting their annual fall art show in Old Marketplace at 1370 West SR 89A in Sedona from November 15 – December 5. The artwork which includes painttings, sculpture, photography, digital art, and ceramics created by twenty-seven members of the organization will be on display in a show space located directly behind the Merlin statue, and adjacent to the courtyard, at Old Marketplace. The SAGA: Visions of Fine Art Show opens on Friday, November 15 at 12 pm and will run through Thursday, December 5. Show hours are Tuesday – Thursday, 12 – 5 pm, Friday and Saturday, 12 – 8 pm, and Sunday from 12 – 5 p.m. (Closed Mondays and Thanksgiving Day)
SAGA is a group of professional artists that are juried into the organization based on their reputation as an artist. SAGA Members are artists who have a reputation as an excellent artist in the greater Sedona area. Signature Members hold a reputation regionally either in Arizona or another state, and Master Signature Members are renowned nationally and/or internationally. All SAGA members live and work in the Sedona area. Fifteen new members were invited to join SAGA in September of this year, and many of them will be exhibiting their art in the SAGA: Visions of Fine Art Show. All artwork will be for sale, with a portion of each sale to be donated to the Sedona Art Museum.
The public is invited to attend the festive Opening Reception on Saturday, November 16 from 5 – 8 pm, where complementary refreshments will be sserved, and many of the exhibiting artists will be present to talk about their work. All SAGA artists have something important to say about their art, have molded their technique to match that vision, and have demonstrated the strength of will it takes to stay focused on reaching that goal. They also have an underlying love of art and a belief that quality counts. SAGA members hope you will take advantage of this opportunity to view these truly unique and clear visions of the world.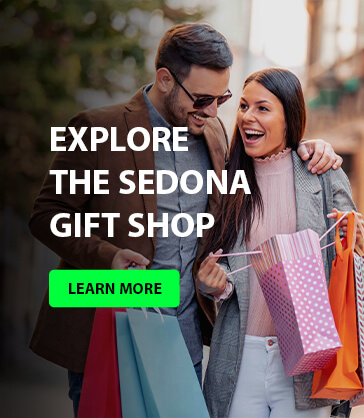 Several events are planned throughout the duration of the SAGA: Visions of Fine Art Show including a panel presentation by three of the Master Signature Members about their art, and their process, on November 24 from 3 – 5 pm. For a complete Schedule of Events, see the SAGA website at sedonaSAGA.com by clicking on SAGA Events at the top of the page, or find us on Facebook at https://www.facebook.com/SedonaSAGA. For more information, call 928-284-9526 or email sharronvporter@gmail.com.