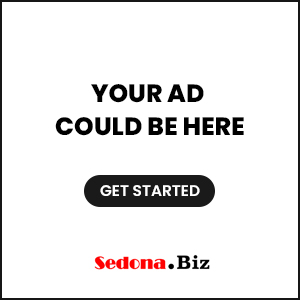 Flagstaff AZ (January 13, 2018) – Because of the rapidly changing nature of winter storms, the Interstate 40 grade west of Williams got so much snow in brief period overnight Tuesday that the freeway temporarily closed.
This illustrates one of the central messages of the Arizona Department of Transportation's Know Snow campaign: If you can put off driving when snow is expected to be falling, do so. The amount of snowfall can exceed initial forecasts and be especially heavy in areas that make driving an even greater challenge in winter weather, as is the case with Ash Fork Hill on I-40 between State Route 89 and Williams.
In addition to the obvious safety risks, slide-offs and crashes on highways slick with snow and ice can tax first responders, exacerbate traffic backups and make it more difficult and time-consuming for ADOT snowplow drivers to clear roadways. For the snow that began Tuesday night, slide-offs and crashes also occurred on Interstate 17, which remained open but slowed to a crawl in areas.
When driving on a slick roadway, the keys to safety include slowing down, leaving plenty of room between your vehicle and the one ahead, and avoiding sudden braking that can result in a skid.
Those looking to head north this weekend to play in snow should park in designated areas and keep in mind that highway shoulders for emergencies only. Parking on a highway shoulder can endanger you, your passengers and other drivers. In addition, first responders may need to use the shoulder.
ADOT has installed 24 signs at higher elevations of US 180 northwest of Flagstaff to remind drivers that shoulders are for emergencies.
Those traveling to popular snow-play areas should leave prepared to spend significant time in winter weather, as traffic at day's end is often heavy on highways including US 180 toward Flagstaff. Locations of designated snow-play areas around Flagstaff are available at flagstaffarizona.org (click the Winter Recreation link) or by calling 1-844-256-SNOW.
ADOT's winter-driving tips available at azdot.gov/KnowSnow include dressing for frigid temperatures, having a fully charged cellphone, keeping your tank at least three-quarters full and packing an emergency kit that includes blankets, extra clothes, snacks and water, sand or cat litter for traction, and a small shovel.
Real-time highway conditions are available on ADOT's Arizona Traveler Information site at az511.gov, by calling 511 and through ADOT's Twitter feed,@ArizonaDOT. When a freeway closure or other major traffic event occurs, our free app available at ADOTAlerts.com will send critical information directly to app users in affected areas – where possible, in advance of alternate routes.