Sedona AZ (November 5, 2012) – With Thanksgiving right around the corner, most of us find ourselves reflecting on what makes us grateful in life. Local wildlife sculptors Kim Kori and Ken Rowe are thankful for the four-legged and winged creatures that inspire both of them on a daily basis. To show their appreciation, Kim and Ken will host "All God's Creatures Great and Small" on Saturday, Nov. 17 from 5 to 8 p.m. The evening includes a silent auction with proceeds benefiting the Humane Society of Sedona.
Kim's auction item, "Heat of the Moment," features a lizard lounging on a red chili pepper (valued at $1,100). A bee is perched on the pepper's stem. "This is my most recent sculpture," says Kim. "It's a companion piece to 'Fruitful Moment,' which featured a lizard laying on a pear. That sold out, so this is the follow up. I thought it would be fun to do something southwestern, and this guy has a lot of charm."
Ken will auction off "Vantage Point," a sculpture that was inspired by his relationship with a captive mountain lion that lives in Montana (valued at $975). Ken, who owns Rowe Fine Art Gallery, says he hopes to make the fundraiser an annual event. "Kim and I have a soft spot for all of our feather and furred – and scaled – friends," says Ken. "The Humane Society of Sedona's mission mirrors our passion, and we hope this is a very successful evening for them."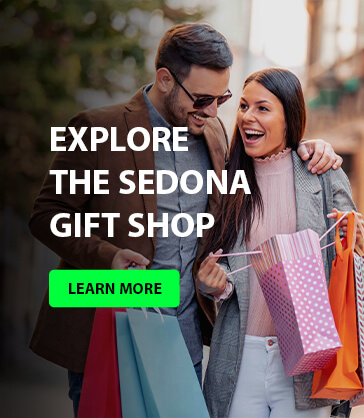 Representatives from the Humane Society will be on hand to discuss the nonprofit organization's life-saving work, and Kim and Ken will also be present. Wine and hors d'oeuvres will be served.
Rowe Fine Art Gallery is located under the bell tower in Patio de las Campanas at Tlaquepaque Arts & Crafts Village. It is open seven days a week from 10 a.m. to 6 p.m. For more information, call 928-282-8877 or visit www.rowegallery.com.