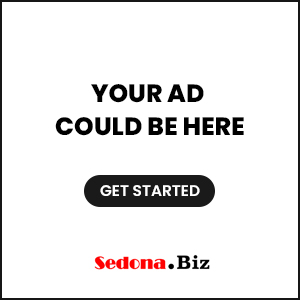 Sedona AZ (September 3, 2020) – The Rotary Club of Sedona and the Rotary Club of Sedona Village are pleased to offer the Rotary exchange opportunity to any qualifying current high school sophomore or junior for the 2021/2022 school year. The application deadline for this opportunity has been extended this year to December 31. However, the sooner an application is received the better the choices for country selection. More information is available at www.RYE5495.org.
Exchange student commitments include learning as much of the foreign language of the destination country as possible prior to embarking, attending Rotary club and district functions representing the exchange program while learning how to be a "Rotary Ambassador," attending an extensive orientation, finding 2 – 3 host families for an inbound student who will take your place at our local high school, and embracing adventure.
Because Rotary programs are administered by volunteers, the family financial obligation simply pays for program costs plus travel expenses, travel insurance, passport, visa and personal expenses. The local Rotary clubs will pay other necessary fees and sponsor the outbound and inbound exchange students.
For more information about Rotary Youth Exchange, please contact local Youth Exchange Officer and president of the Rotary Club of Sedona Village, Jennette Bill, at JLBill@outlook.com or call 928-301-1363.
A Rotary Exchange Mom's Story…
Edie English, a Canadian "exchange mom" of a Rotary Exchange Student who spent a year in Brazil, gave a speech at an orientation for a group of exchange students along with their parents. The students were about to embark on a full year as a Rotary Exchange Ambassador. These were some of the things she said.
Your child is the one that goes away, but your whole family will be forever changed. This past year has been a life altering, incredibly rewarding experience for our family. It was a year of adaptations, and at first it was pretty hard, very hard. While Rhea was adapting to her new family, I was adapting to the empty spot at the supper table. While Rhea was adapting to a new school, I was adapting to the sound of silence when I came home from work in the evening.
I was told by a Rotarian that my daughter would go away as a young girl and return as a WOMAN. And that was about the last thing I wanted to hear!! But the Rotarian was right, our daughter has changed. In my husband's words, "she has grown to be more like herself." I like looking at it that way, she is becoming herself – the person she was meant to be.
Your child will change, they will grow up. They learn responsibility so quickly…you will begin to wonder if there's something in the water they are drinking. But Rhea, my little girl, who 12 months ago was too intimidated to order pizza over the phone…led me around Brazil as if I was a small child. And I want to thank Rotary for that. Thank you for changing our lives.
The Rotary Club of Sedona Village Mission: Where neighbors, friends and problem solvers share ideas, join leaders, and take action to create beneficial change within our local and worldwide communities. Members gather via zoom twice monthly for club meetings. Visitors are welcome to join the zoom meetings by emailing president@sedonavillagerotary.org for the zoom link.