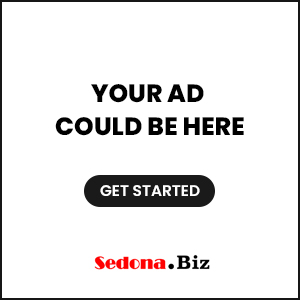 Sedona AZ (July 5, 2012) – Active Rotarian Renata Barnwell is the President of the Rotary Club of Sedona for Rotary year 2012-2013. Former President Dave Young presented her with the President's gavel along with the club's best wishes for a successful year at the recent Installation banquet.
Installed as her new leadership team the club's new officers include: President Elect Miki Dzugan, Vice President Andrew Bailor, Secretary David Simmer, Treasurer Abbie Denton, Club Administration Rod Abbott, Executive Secretary Hank Lucas, Director Dick Weisbaum. Harry Grossman will serve as the club's sergeant at arms.
Rotarian Merv Shapan received a special recognition…the Silent Rotarian Award. The award is granted to the club member who has consistently works behind the scenes to further the club's goals.
The Rotary Club of Sedona meets every Tuesday noon at the Barking Frog Grille. The club's mission is to enhance community through service, teamwork and friendship.