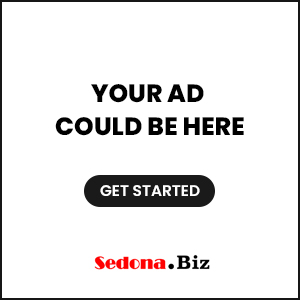 Sedona AZ (January 18, 2014) – Local author, Roger Naylor, author of the newly released Death Valley: Hottest Place on Earth, will be discussing this very unusual geographic place at The Well Red Coyote bookstore on Friday, January 24, at 7:00 pm.
Death Valley sizzles but is one of the "coolest" places to visit with its golden canyons, caramel sand dunes, gleaming salt flats and snowcapped mountains. Naylor's guidebook is filled with information, history, fast facts, lots of humor and spectacular photographs, and he'll share that in his talk. It will have you itching to slather on the sunscreen, lace up the hiking boots and dive into the bad boy of deserts.
As an unrepentant desert rat, Naylor fell hard for Death Valley: "A place learn, weird and unforgiving." It felt like coming home for him, and after you hear his take on it, it'll feel the same to you.
Roger Naylor is a travel writer who hates to travel. At least anywhere beyond the Southwest. He knew Arizona was where he belonged soon as he arrived as a wide-eyed college student. He fell in love with the immense beast of sky, the mountains that prop it up and much to his surprise, the stark desert that scratches it with spiny fingers. He spend many days rambling around this beguiling, bewitching landscape—hiking, camping, exploring, eating, and hiking a little more. Then he writes about it all.
Yes, it's the coolest job in the world. No, he says, you can't have it.
Roger Naylor's work regularly appears in Arizona Highways, Arizona Republic, Las Vegas Review-Journal, Sedona Magazine and Nevada Magazine. He is a senior writer for The Bob and Tom Show, a nationally syndicated radio program airing in over fifty markets. He is also the author of Arizona Kicks on Route 66, for which Sedona photographer, Larry Lindahl, took photographs.
He is currently working on a third book, Boots and Burgers, which will be a hiking and dining guide, due out sometime in 2014.
The Well Red Coyote is located at 3190 W. Highway 89A, at the corner of 89A and Dry Creek Road. For more information, call 282-2284 or go to www.wellredcoyote.com.