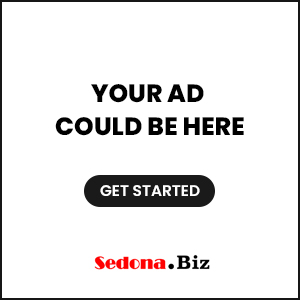 Flagstaff AZ (April 21, 2021) – Favorable weather and wind conditions on Thursday are allowing Coconino National Forest firefighters to move forward with plans for large fire treatments, with the addition of a burn project near Apache Maid Mountain beginning on Friday.
Prescribed burns are conducted on days when the wind is strong enough to move the fire across the landscape under the prescription plan and also ventilate the area of smoke. Thus, the right amount of wind is necessary for all prescribed burn projects to be successful, and fire management officers ensure conditions are suitable by conducting test ignitions prior to the start of any burn projects.
The Peaks and Upper Beaver Creek (UBC) prescribed burn projects are slated to begin Thursday and continue through the week, with the UBC project lasting considerably longer due to its size. Plans have come together for the necessary aviation support to allow the Apache Maid project to begin Friday for several days.
Prescribed burns are one of the most effective tools available to resource managers for restoring fire-dependent ecosystems. These fire treatments mimic natural fires by reducing hazardous fuels accumulations, recycling nutrients, and increasing habitat diversity. Each prescribed burn is designed to meet specific objectives, which includes proactively protecting communities from the threat of extreme wildfires by reducing forest fuels.
Please visit A Better Way to Think About Wildland Fires for a informational video which explains the importance of prescribed fire and the part it plays in restoring forests to healthy conditions.
Peaks Project
 Upper Beaver Creek Project
 Apache Maid Project
Prescribed burns are always dependent upon weather and wind conditions, as well as approval from Arizona Department of Environmental Quality (ADEQ). The public can view approved prescribed burns on ADEQ's website at 
smoke.azdeq.gov
. Coconino National Forest burns begin with the designator "COF."
Notifications of upcoming prescribed burns are provided regularly by news releases throughout the season and also by the following online resources: