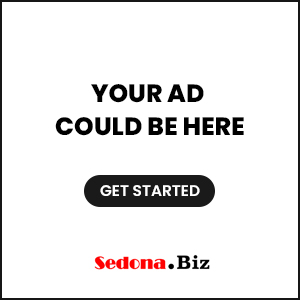 Sedona Film Festival presents Northern Arizona debuts of award-winning new films
Sedona AZ (September 7, 2012) – The Sedona International Film Festival is proud to present the Northern Arizona premiere of Richard Gere's new film "Arbitrage" and the award-winning French film "Delicacy" at its Mary D. Fisher Theatre. Sedona is one of 185 screens across the country to get "Arbitrage" the day it opens nationwide, on Sept. 14. It will show for seven consecutive days. "Delicacy" will open on Sept. 18 and run for four nights, sharing the screen with "Arbitrage".
ARBITRAGE
"Arbitrage" — the feature directorial debut of writer Nicolas Jarecki — is a taut and alluring suspense thriller about love, loyalty and high finance starring Richard Gere, Susan Sarandon, Brit Marling and Tim Roth.
When we first meet New York hedge-fund magnate Robert Miller (Richard Gere) on the eve of his 60th birthday, he appears the very portrait of success in American business and family life. But behind the gilded walls of his mansion, Miller is in over his head, desperately trying to complete the sale of his trading empire to a major bank before the depths of his fraud are revealed.
Struggling to conceal his duplicity from loyal wife Ellen (Susan Sarandon) and brilliant daughter and heir-apparent Brooke (Brit Marling), Miller's also balancing an affair with French art-dealer Julie Côte (Laetitia Casta). Just as he's about to unload his troubled empire, an unexpected error forces him to juggle family, business and crime with the aid of Jimmy Grant (Nate Parker), a face from Miller's past.
One wrong turn ignites the suspicions of NYPD Detective Michael Bryer (Tim Roth), who will stop at nothing in his pursuits. Running on borrowed time, Miller is forced to confront the limits of even his own moral duplicity. Will he make it out before the bubble bursts?
"Arbitrage" will show Sept. 14-21. Showtimes will be: 7 p.m. on Friday; 4 p.m. on Saturday; 7 p.m. Sunday through Wednesday; and 4 p.m. Thursday and Friday.
DELICACY
"Delicacy" is an award-winning new romantic comedy about love, fate and other delicacies. The film received two César Award nominations (the French equivalent of the Academy Award) for Best First Film and Best Adapted Screenplay. It has been winning awards and critical acclaim all around the globe.
Audrey Tautou is Nathalie — a beautiful, happy and successful Parisian business executive who finds herself suddenly widowed after a three-year marriage to her soul mate. To cope with her loss, she buries herself and her emotions in her work to the dismay of her friends, family and co-workers. One day, inexplicably, her zest for life and love is rekindled by a most unlikely source — her seemingly unexceptional, gauche, and average looking office subordinate, Markus, (French comic star Francois Damiens, "Heartbreaker").
At first stunned by Nathalies's unexpected attention, Markus comes to gradually believe in her feelings and shifts into romantic high gear. As their relationship goes from awkward to genuinely loving, Nathalie and Markus will have to overcome a host of obstacles including everyone else's judgmental perceptions as well as their own self-doubts.
"Delicacy" will open on Tuesday, Sept. 18 and will show at 4 p.m. Tuesday and Wednesday and 7 p.m. on Thursday and Friday.
Tickets are $12, or $9 for Film Festival members. For tickets and more information, please call 928-282-1177. Both the theatre and film festival office are located at 2030 W. Hwy. 89A, in West Sedona. For more information, visit: www.SedonaFilmFestival.com.