By Greg Ruland
Media Response Manager
Angela LeFevre Campaign
Verde Valley AZ (October 22, 2012) – At a forum in Cottonwood sponsored by the League of Women Voters on Thursday, Oct. 18, Republican candidates for Arizona House and Senate said the current level of funding for Arizona schools is sufficient despite $3 billion cut from public education over the last three years. History shows increased spending on education does not improve student performance, they said.
The Republican candidates clashed with their Democratic opponents on school funding and just about every other issues.
To view a video of the forum for Arizona House of Representatives candidates, visit:
Part 1: http://www.youtube.com/watch?v=SLbGZpJV7YQ
Part 2: http://www.youtube.com/watch?v=7-nsBuPBLNE
To view a video recording of the forum for Senate candidates, visit:
Part 1: http://www.youtube.com/watch?v=VMGL1KfCSpo&feature=relmfu
Part 2: http://www.youtube.com/watch?v=r97pRGclWlM
In the Senate race, Heber Republican Rep. Chester Crandell faces Flagstaff Democratic Rep. Tom Chabin. In the House race, flagstaff Repiblican BobThorpe faces Sedona Democrat Angela LeFevre and Parks Democrat Doug Ballard. Republican Rep. Brenda Barton of Payson, who is also running for one of the two open House seats in Legislative District 6, declined to attend.
In 2012, Arizona cut more from education than any other state and ranked last among the 50 states in public school funding, according to a study from the Center for Public Policy Priorities.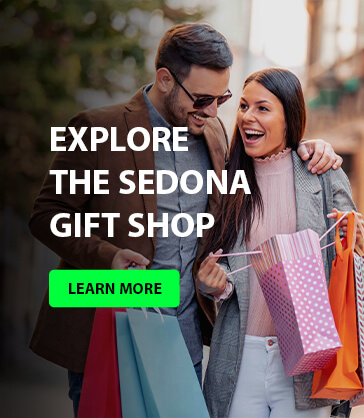 Crandell and Thorpe, who oppose a ballot initiative that would continue a one-cent sales tax to pay for schools and roads known as Proposition 204, said a better way to generate revenue for Arizona schools is for the state to take over management of federal public lands. Under state control, more public land would be used by ranching, timber and mining companies, they said.
The duo's Democratic opponents said they reluctantly support Proposition 204, despite its reliance on sales tax, but oppose Proposition 120, which calls for the state takeover of 42 million acres of national forests, parks, and wildlife refuges.
Chabin said Proposition 120 is unconstitutional and will provoke expensive lawsuits the state cannot win. LeFevre said the initiative, if successful, will destroy tourism, which generates $16 billion a year for the Arizona economy.
Originally appointed to the House and then re-elected twice more, Chabin said his record of working across party lines would help moderate a state government many consider too extreme. Instead of working on problems it can control, the Republican-dominated legislature is focused on an ideological agenda that won't create jobs or improve education, he said.
"I think the legislature is the issue. I think the legislature has made itself the issue for its extremely conservative agenda," Chabin said.
Ballard and LeFevre said restoring $3 billion in funding cut from education over the least three years would be their top priority. A strong educational system is the only way to support a sustainable economy and bring more good-paying jobs to the state, they said.
"We have seen in Arizona the biggest cuts to education than in any other state in the nation," Ballard said. "We're 45th in the nation in terms of science proficiency and that's really unacceptable. That should be unacceptable to us all."
"I'm running because I think this great state of ours is headed in the wrong direction," LeFevre said. "Instead of wanting to control a woman's personal health decision, offering our district up as a site for a nuclear waste dump or allowing guns in schools, I'll focus on what matters. I'll focus on jobs and education."
LeFevre is a former school teacher, entrepreneur and Fortune 500 executive who volunteered to work for a variety of philanthropic organizations including Catholic Charities. Ballard is a former planner economic development official for for Chandler