Sedona AZ (September 10, 2012) – Across America, Democrats and Republicans are engaged in verbal warfare—in a gridlocked Congress and in hundreds of political campaigns. Here in Sedona, we're calling a temporary truce.
You are invited to join Democrats, Republicans, moderates, independents, and folks fed up with politics who will gather on Saturday, September 15, at 3:00 p.m., in the Sedona Public Library, Community Room to talk civilly.
This informative and inspiring event is being put on by a new group in town, the Sedona Citizens for Civil Dialogue. SCCD contributes to fostering community harmony by facilitating open, respectful dialogue on controversial community issues.
The first of SCCD's new series of "Red Rocks Community Dialogues" will focus on "Bridging Political Divides." This program is co-sponsored by groups that usually glare at each other across that divide: the Democrats of the Red Rocks, the Republican Women's Club, and the Republican Men's Club.
Never before in Sedona's known history have these groups co-sponsored an event like this, at which they will dialogue with, rather than debate, each other. Their willingness, to put on hold and transcend their partisan interests (especially during this hard-fought campaign season) and to examine the larger societal context in which they operate, will create a unique, not-to-be-missed experience.
"Bridging Political Divides" also is co-sponsored by the Sedona Public Library, the Osher Lifelong Learning Institute, and the Sedona Mediation Services—three organizations committed to facilitating stimulating local dialogue that educates and inspires our citizens.
The program will begin with an insightful introduction to the growing alienation between political parties, and the people who support them, presented by Paul Friedman, Ph.D. co-chair of SCCD.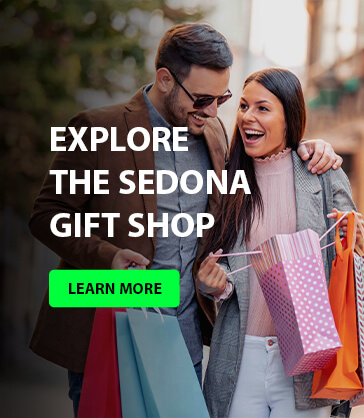 Next, spokespersons from the Republican and Democratic parties will summarize how they view the current political climate.
Third on the agenda will be an opportunity for everyone who attends to ask questions and speak their piece (briefly).
During the second hour of the program members of the audience will divide into small discussion groups composed of people whose views span the political spectrum. In those mixed groups, they will share their viewpoints on political polarization and the deeper values that guide their thinking.
Have you had a gratifying conversation lately with someone whose political views differ from yours? At "Bridging Political Divides" you will.
Want a deeper understanding of our current polarized politics? Want to hear what local Republican and Democratic leaders have to say about the problem? Want to add your thoughts to the mix? Want to have a stimulating conversation with a small group of neighbors who hold divergent political views? If your answers are yes, come experience this unique alternative to the fray that surrounds us.
For further information, contact Paul Friedman at 282-1541 or Elizabeth Yancey at 928-821-3461.