By Virginia Volkman, Library Director
Sedona AZ (November 15, 2013) – As part of the Rotating Artists Program at Sedona Public Library in the Village (SPL-V), colorful quilts are on display at the Tequa location through January 11. The quilts, created by the Red Rock Quilters, are for kids who attend Camp Soaring Eagle, a year-round camping program for children with serious illnesses.
An artists' reception will be held at SPL-V on Wednesday, November 20 from 5 to 7 p.m. Quilters in attendance will be happy to share their techniques and inspiration for each quilt with you. At 6 p.m. Camp Soaring Eagle (CSE) will present a short talk about their camping programs and ways in which you may participate in their work. For more information about Camp Soaring Eagle, visit www.campsoaringeagle.org
Over the past several years, the Red Rock Quilters have been creating and donating quilts to CSE kids twice a year during family weekend retreats at the Briar Patch Inn in Oak Creek Canyon. On display will be twelve quilts to be donated to kids in late January 2014. There will be a $1 raffle to raise operating funds for SPL-V and CSE and the winner will receive the quilt of his or her choice from the exhibit.
As part of their mission, the Red Rock Quilters donate over 200 quilts and sewn items to local charities each year. Some of last year's recipients included: quilts to Camp Soaring Eagle, lap quilts and colorful walker bags for Sedona Winds Retirement Community residents, pillowcases and baby quilts to Northern Arizona Healthcare System patients at both the Flagstaff and Cottonwood campuses, and scarves for the Clothe-A-Child program at the holiday season.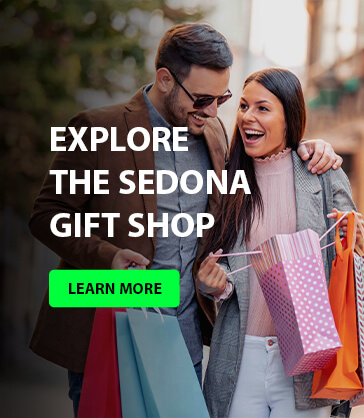 The Red Rock Quilters art has been on exhibit annually at the spring Arizona Quilters Guild Exhibition in the Phoenix area. Once a month, the Red Rock Quilters display quilts and work on their projects at the Sedona Historical Society Museum in uptown. At their monthly meetings, quilters readily share their knowledge and techniques with guests and each other, enriching their works of art.
Sedona Public Library in the Village is located at 7000 Highway 179, Suite C-102, in the courtyard of Tequa Plaza. Library hours are 1:00 to 5:00 p.m. Tuesday through Friday and 9:00 a.m. to 1:00 p.m. on Saturday. The Library is closed Sunday and Monday. When the Library is closed, please return library materials to the book drop box. You may also call the main Library at 928.282.7714 if you need assistance when SPL-V is closed. Contact Cheryl Yeatts, Manager, at 928.284.1603 or voc@sedonalibrary.org if you have questions or need directions to SPL-V.
Another fundraiser for Sedona Public Library in the Village is being conducted at the main library on White Bear Road. Hopi quilts that have been collected by Carolyn O'Bagy Davis are on display at the Library for the month of November. The quilts are for sale and a portion of the sales will be donated to SPL-V.