Cottonwood AZ (January 2, 2014) – A talented and experienced cast star in Red Earth Theatre's production of Painting Churches on Friday, January 10th at 7.30 pm and Saturday, January 11th  at 2:00 pm at the Old Town Center for the Arts in Cottonwood.
Written by Tina Howe in 1984 and shortlisted for the Pulitzer Prize, this play is as relevant as ever. About parents and children, how we don't see what we don't want to see, responsibility and ultimately the enduring power of love, each member of this family is a complicated being in their own right.
"Beautifully written. . . . A theatrical family portrait that has the shimmer and depth of Renoir portraits." N.Y. Times
Gardener Church is an eminent New England poet with early signs of dementia. The household is held together by the formidable Fanny Church, an eccentric Bostonian from a fine old family with a unique turn of phrase. Margaret, their estranged daughter in her 30s, is a bohemian painter in the 'modern' mode on the cusp of fame. She has returned for the weekend to help her parents move out of their long-time home to Cape Cod and with intentions to paint their portrait.  
Long time local actors Bob Bayes (Gardner) and Michelle Lambeau (Fanny) bring their versatile talent and wide experience to the stage as the parents of the dynamic Sarah Ann Lesslie (Mags).  A former college professor, Head Trainer for Anthony Robbins, and with 10 years as a professional actor in New York, Bob Bays has appeared on Broadway in Tennessee Williams' play Clothes for a Summer Hotel, Off-Broadway in A Midsummer Night's Dream, a musical version of The Merry Wives of Windsor, entitled Boston, Boston, and in regional theatre Bob played in The Music Man, Pirates of Penzance, Uncle Vanya, and As You Like It.  We have seen him locally at Canyon Moon in Murder at Howard Johnson's, Trying, and opposite his wife, Teri, in Neil Simon's Chapter Two. A director of more than 20 plays he both directed and appeared in Shakespeare's Twelfth Night also at Canyon Moon Theatre.
Michelle Lambeau is an actress, independent filmmaker and simultaneous interpreter. She has been seen locally in Leaving Iowa, Steel Magnolias, God Laugh, Marrano Justice, Playing Doctor and Run For Your Wife. Her stage adaptation of a little-known work by Jane Austen, Duty & Duplicity, was an official selection of Pandora Festival of New Works in Phoenix last year, and her film "Lady Susan – Missing Masterpiece By Jane Austen earned a Mark Of Distinction from the New York City Independent Film Festival and a nomination for Best Director at last year's SFS Festival of Shorts. She was a part of Red Earth Theatre's Crushes & Bouquets – The Wine Show and read Ellen in their readers' theatre production of Tania Marpurgo's Family last month.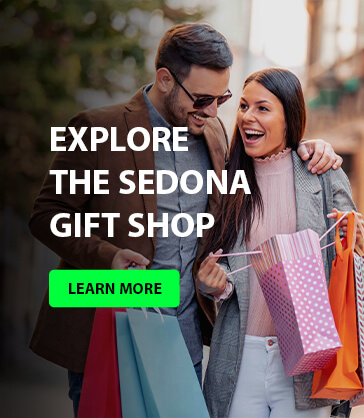 From a very early age, Sarah Ann Lesslie has been engaged in acting and music. She has been involved in numerous theatre productions and workshops as a youth, starting at the early age of four. She recently appeared in the film, Sedona The Motion Picture, as well as the award-winning film, Snapshot, and other films such as: Spinach and Arugula, More Than A Kiss, and Cookie Jar.  In theatre, she has held starring roles with Verde Valley Theatre, Canyon Moon including roles in Twelfth Night, A Marriage Minuet, and the play festival's Open Heart. Sarah recently graduated from ASU's Herberger Institute for the Arts with a BA in Theatre. For her thesis performance in acting, she played Marie in Georg Buchner's Woyzeck. Recently, she performed with Red Earth Theatre in Crushes & Bouquets, and Family. She is currently cast as Josie in the TV series, The Rocks. Sarah brings a presence to her work that is truly unique. She believes acting is a means in which to free the spirit and share the realities of humanity with one another in order to learn and grow. This is truly reflected in the depth of her work as an actor.
Revealed at the end of the play, Mag's portrait of her parents is specially painted by Sedona artist Rick Gandolfo, and is indeed of the actors playing Fanny and Gardener.  Gandolfo's painting will be available for sale by silent auction.
Produced by Red Earth Theatre (www.redearttheatre.org) and directed by Kate Hawkes, Painting Churches is the first full production of the new Verde Valley live theatre company following Crushes & Bouquets – The Wine Show a collage of literature about wine created for the Sedona Winefest and also performed at OTCA.
Tickets for Red Earth Theatre's "Painting Churches", are $12 in advance, $15 at the door.  Tickets are available online at www.showtix4u.com, in Cottonwood at Desert Dancer and Mount Hope Natural Foods; and in Sedona at Crystal Magic.  Old Town Center for the Arts is located at 633 N. 5th Street (5th Street & Main) in Old Town Cottonwood. For more information please visit oldtowncenter.org or call Elena Bullard at 928.634.0940.