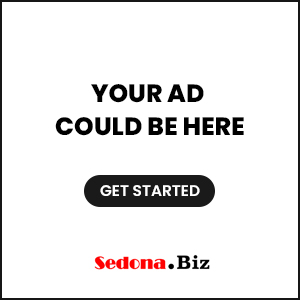 Sedona AZ (September 21, 2013) – Red Earth Theatre, a new nonprofit theatre company, premiers Crushes & Bouquets-The Wine Show with the Sedona Winefest on Saturday 28th, in the tent up at the airport at 7.30pm. This specially blended collage of words about wine takes us on a literary journey across cultures and through the ages and features 14 'voices' live on stage.
Red Earth Theatre is committed to bringing live theatre to the Verde Valley through performances, workshops and partnership with schools, community and corporate organizations. Thus, it is a 'homeless' organization, founded by a multicultural gang of experienced, passionate theatre aficionados from Cottonwood and Sedona, traveling throughout the valley, offering theatre on the doorstep of communities without ready local access to a live theatre.
In keeping with this mission, Crushes & Bouquets will travel to Cottonwood for a performance at Old Town Center for the Arts on Friday, October 11 at 7.30pm. Later in the year Red Earth Theatre is partnering with West Sedona School to facilitate an After School Bi-Lingual Theatre program, which will then be available for replication throughout the area with interested partners.
The founding group first met in Cottonwood at the home of Giselle Suarez and Jorrit Intveld in June. Arriving from Sedona were the other four – Kate Hawkes, Linda Damita, Cathy Hartenstein and Ingrid 'Vismaya' Hagelberg – and they soon realized that as well as loving theatre, between them they were from 3 different countries and spoke 5 languages. Along with many years of education, nonprofit and marketing/promotion experience, their determination to do more than talk about the need for an all inclusive, high quality professionally orientated theatre company quickly became reality. By the middle of August they had their Articles of Incorporation, and then a Fiscal Sponsor, pending the 501 (c) 3 approval. And by the end of September an original show, with a unique, multi-voice form of storytelling, will have opened.
In December, a multi-lingual, reader's theatre touring performance of A Christmas Carol will make its way around the Verde Valley from Senior Centers, to Community Centers and Assisted Living facilities, and anywhere else they are invited!
Red Earth Theatre is also committed to producing traditional plays, beginning with one specially selected (TBA) for December's 'Annual Made in Clarkdale Art Show' that will also play in Sedona.
The national trend is for smaller communities to work collaboratively rather than separately in developing socially and economically healthy environments. Red Earth Theatre, with its mission – to provide a platform for many voices – and dedication to reach in to spread out populations, is a fresh, relevant and welcome addition to the towns of Sedona, Cottonwood, Camp Verde and beyond.
For more information on Red Earth Theatre, it's founders, mission and upcoming work, and to find out how you can participate with and support this vital new arts nonprofit, please go to: http://www.redearththeatre.org or call Kate Hawkes, Producing Artistic Director, at 928-399-0997.
Ticket Information for Crushes & Bouquets-The Wine Show
$10 in advance/$12 at the door. Also available at a variety of locations including Crystal Magic and Webers IGA in Sedona, Orion Flour Garden Café, Jerona Café, Desert Dancer, Mt Hope Foods in Cottonwood
For the Cottonwood show, tickets are also online at Showtix4u.com