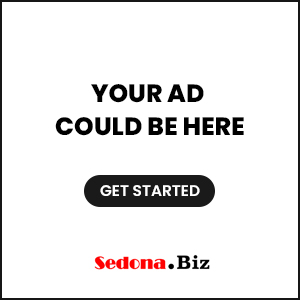 By Karen Mack, Youth Services Librarian
Sedona AZ (December 5, 2014) – Over the last year, children's authors and illustrators created ingenious and novel ways of incorporating the physical qualities of a book into the reading experience.  Children have been delighted, and here are a few such titles that would be fun to have in a home library. Most of these books are also available to check out from the Library.
In This Book Just Ate My Dog! by Richard Byrne, young Bella's shaggy, lovable dog mysteriously disappears into the book itself! This Book Just Ate My Dog! entices readers to actively participate in solving the mystery and to ultimately save everyone, including Bella, her dog, her friend Ben, and various emergency response vehicles and crew members. Similar to Herve Tullet's Press Here and Mix It Up!, and my favorite It's a Little Book by Lane Smith, This Book Just Ate My Dog! encourages readers to shake it up, move about, or act it out, becoming integral to the unfolding of the story.
On a recent outreach visit to Red Rock Learning Center, I pulled a book from my story time book bag and read the title aloud: The Book With No Pictures by B. J. Novak. I asked the group of keen four- and five-year-olds if they would like me to read it. In disbelief they kept asking, "But does it have any pictures?" Their disappointment, in a picture-less book being one of the three books I would share that day, was short-lived. By the third page, everyone was laughing out loud and had discovered that printed words have amazing power and don't need to be paired with a picture. Have us save a copy for you! Put The Book With No Pictures on hold by selecting My Account on www.sedonalibrary.org and entering your library card number and PIN.
Maddi's Fridge, a children's picture book by Lois Brandt, lets children know that they positively impact the quality of life of their friends and neighbors. Sofie and Maddi are friends. They both have little brothers, and they play in the same park after school. Sofie's frig at home is full of food, while Maddi has only a carton of milk in her refrigerator. This book is about hunger and poverty, but Brandt gives us a humorous, believable, and uplifting story without being didactic.  Maddi's Fridge concludes by listing six practical ideas for children who want to help others in need.  
On the heels of Thanksgiving and with holiday celebrations coming up, we may need to be reminded that "16 million children in America live in households struggling with hunger. That means that more than 1 in 5 children may not always have enough to eat," according to a recent U.S. Department of Agriculture study.  Ten percent of the sales of Maddi's Fridge are donated to help fight childhood hunger.
A visit to Sedona Public Library is always inspiring, whether you are looking for a book or attending a program. We hope to see you at our Happy Holiday Program on December 13!