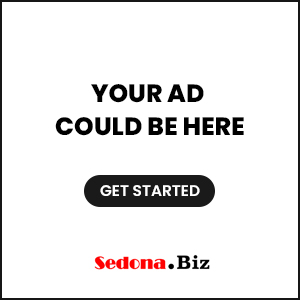 Sedona AZ (August 10, 2013) – Two of Sedona's most popular poets – Mary Heyborne and Elizabeth Oakes – will be reading their works at The Well Red Coyote on Friday, August 16, at 7:00 pm.
Mary Heyborne is a professional potter as well as a poet and has received prestigious awards in both fields. Her three full-length books of poetry – Who'll Pick the Morning Rose, Ephemerons and Words and Other Lovers – grace bookshelves and nightstands across the country and beyond.
Heyborne is a supporter and frequent reader at poetry venues throughout Northern Arizona. In 2006, she founded Poets Corner at Sedona Arts Center, dedicating this favored spot to "the creation, presentation, and celebration of poetry." She is also a firm supporter of Sedona's new Pumphouse Prose and Poetry Project and in 2012 was honored to receive their first annual Christopher Lane Award, given "in recognition of her contribution to the literary life of Northern Arizona."
Elizabeth Oakes will be reading from her fourth book of poems, Leave Here Knowing, which examines the intersection of the spiritual and material worlds – "in the great tradition of American poetry and art that searches for the transcendent in the real moment," according to one reviewer.
Her other books are The Farmgirl Poems, which won the 2004 Pearl Poetry Prize and is about growing up on a tobacco farm in northern Kentucky, The Luminescence of All Things Emily, a series of poems about Dickinson and her friends and family, and mercy in the New World, a volume of persona poems in the voice of an actual American woman who lived in the early colonial period.
Oakes holds the Ph.D. from Vanderbilt University and taught Shakespeare and American Women Poets for twenty-one years at Western Kentucky University before moving to Sedona in 2012.
The Well Red Coyote is located at 3190 W. Highway 89A, at the corner of 89A and Dry Creek Road. For more information, call 282-2284 or go to www.wellredcoyote.com.