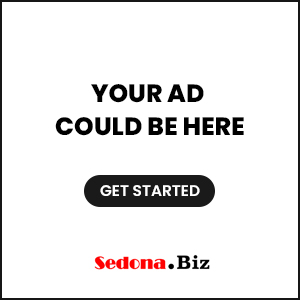 Proceeds to help older adults stay in their homes   
Verde Valley AZ (September 20, 2014) – Verde Valley Caregivers Coalition invites you to help older adults stay in their homes by attending its Third Annual Masquerade-themed Fundraiser to be held on Thursday, Oct. 23, 5 to 9 p.m. in the Hilton Sedona Canyon Ballroom, at 90 Ridge Trail Drive. The gala will begin with a wine tasting reception on the Canyon Patio featuring violinist Teresa Joy and appetizers by Vintages Grille. Dinner will be in the Canyon Ballroom where guests will enjoy performances by Classical singers from Northern Arizona University's School of Music. The event also includes live and silent auctions.
Proceeds of the event will help VVCC provide services to older adults throughout the Verde Valley who need transportation to medical appointments, grocery shopping, and other assistive services allowing them to live independently in their homes.
VVCC thanks its lead sponsor: Verde Valley Medical Center, a partner in its hospital to home transitional care program, and Charles Marr, Esser, Bradley & Gardner, Paul and DeAnna Lehnen, the Arizona Lottery, and Vintages Grille.
The live auction will feature bronze sculptures from Susan Kliewer and Michael Trcic, and from private collections, sculptures by Ken Rowe and David Soderberg. The silent auction will feature photographs, paintings, bronzes, giclees, jewelry, and gift certificates to restaurants and shops throughout the Verde Valley. Auctions will also include works from: Shey Khandro, George Kelly Jewelers, Betty Carr, Lisa Danielle, Cody DeLong, Adele Earnshaw and more.  
"We ask our community, friends and supporters to please attend this important event. You will not only enjoy the art, entertainment, wine and food, but you will also enjoy the difference you'll be making in the quality of life for the older adults we serve," said VVCC Executive Director Kent Ellsworth.
VVCC, established in 1992, also provides telephone reassurance, respite assistance, handy person help, business help, Guardian Angel medical alert units, and a 30-day assistive care program for older adults who are discharged from the hospital and have no one to help them at home. VVCC services are provided at no cost to eligible clients.  
Tickets are only $75 per person. You can also purchase raffle tickets now for a 7-day cruise for two. Attendance at the event is not necessary. For more information about the event and to purchase tickets please go to: www.vvcaregivers.org/art-wine-dine.html or call (928) 204-1238.