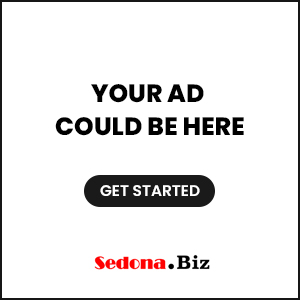 Sedona AZ (April 29, 2012) – Pink Jeep Tours is pleased to announce the Scenic Rim & Ranch Combo Tour returns May 1! The Scenic Rim & Ranch Combo Tour offers passengers the opportunity to experience the magnificent Scenic Rim tour for a full panoramic view of Sedona and then venture to Foxboro Horse Adventures for a horseback trail ride at the Foxboro Ranch.
Foxboro Horse Adventures is owned by David and Linda Happeny, and operates on the Foxboro Ranch, which is a 440 acre working ranch located just north of Sedona. David and Linda, along with the owners of Foxboro Ranch, decided to open the Ranch to Pink Jeep Tours for horseback riding in the summer of 2011. Says Linda Happeny, "We know we have a beautiful and unique setting and wanted to share it with other visitors. When we decided to make this opportunity available, we knew Pink Jeep Tours was the perfect company to partner with. They have the expertise and the marketing know how to spread the word and make this an unforgettable experience to thousands of visitors coming to Sedona each year."
The Scenic Rim & Ranch Combo Tour provides visitors with the perfect combination, a scenic Jeep tour with panoramic views of Sedona and then a chance to saddle up for a unique trail ride among the lakes, meadows, and Ponderosa pines.
The Scenic Rim & Ranch Combo Tour was added to Pink Jeep Tours in the summer of 2011, enjoyed a winter hiatus, and returns May 1. The tour can be booked Monday-Saturday, and departs at 8:00am or 11:00am by calling 800-873-3662.
For more information on Pink Jeep Tours call (800) 873-3662 or visit www.pinkjeep.com.
Pink Jeep Tours, the premier adventure tour company of Northern Arizona, was founded in 1960 and has its corporate headquarters in Sedona, Arizona. It serves visitors from around the world with a corporate fleet of 65 vehicles and is the only Jeep tour company with guide trainers certified by the National Association for Interpretation on its staff.