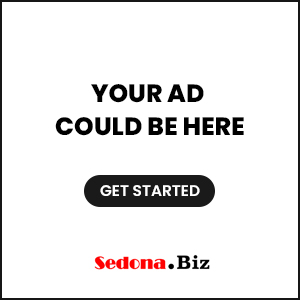 All proceeds from sales donated to the Copen Vision Fund
Sedona AZ (September 11, 2012) – For several years Mel Copen has been recognized as an award winning professional photographer. As an inveterate traveler, hiker and "off the beaten path" adventurer and explorer, his photographic portfolio represents aspects of Arizona, the Southwest, and the world, that are rarely seen. His often heard phrase, "I'm just curious" led Mel and his wife, Beverly, to many destinations where they both wondered if they would ever find their way back. His career spanned 50 years in higher education and industry (with a bit of government thrown in). Throughout, it involved extensive international travel and living abroad. Sedona was home for over 7 years, and continues to be home for Beverly. His untimely passing in March was a shock to us all.
Over the past few months, a wide range of friends and colleagues have been working together to make Mel's Vision and the Vision Plan, to ensure the Big Park/Village of Oak Creek community remains a special place to live and work, and can become a reality. Prominent Gallery owner James Ratliff has created an extraordinary event to honor Mel, and to benefit the Sedona communities. This special showing will begin Friday, September 21st, and continue until Sunday, September 30th. Several of Mel's most interesting and desired photography pieces have been selected to fill one full wall in the gallery.
Anyone who purchases one or more of Mel's work during this special exhibit at Ratliff Gallery will be able to write a check directly to the Mel Copen Vision Fund. What makes this an unusual gift to the Vision Fund, as it is a 501 (c)3 not-for-profit organization. The fund will receive 100% of the purchase price and is tax deductable for the buyers.
The Grand Opening Reception will be Friday, September 21, 5 until 8 pm. There will be a drawing for a door prize that night at 5 pm for one of Mel's special matted photographs. People can register in the Ratliff Gallery anytime before the drawing September 21.
With over 40 years serving the art community, James and Pat Ratliff have assembled an impressive roster of artists. Here you can find artists who have attained reputations nationally and internationally, and who are represented in both corporate and private collections, as well as in museums throughout the world.
Mel Copen began using photography as a way to record things. It seemed to be a much more interesting and efficient way to tell others about the places he had been and the things seen ("although", he said, "I've since learned that words can be just as powerful"). It was also a great medium for remembering and reliving parts of the past.
Mel was fascinated by "intricacies" and by the wonders of nature, both at the macro and micro level. Large landscapes, shapes sculpted by wind and water, the colors that nature has bestowed and the beauty of the sky are primary targets. "I am enthralled by the way different lighting situations can transform the same scene into totally different experiences. And the micro-level shows a fascinating world that is often invisible to most people – tiny flowers or parts of plants, insects and textures. I enjoy making them visible. Similarly, I am intrigued by the creations of man – particularly architecture from both today and the past. So my pictures attempt to express the world around us – its diversity and its beauty. But they also try to focus on parts of the environment, both natural and man-made, that are not so readily apparent to the casual onlooker. But most of all, they are designed to give pleasure to me, to my family, and, to the many friends and collectors who have them displayed in their homes."
The VISION PLAN is the "dream" of Dr. Mel Copen and the results of 2 years of research by the Big Park Regional Coordinating Council, where he served as President. The Council held community meetings and frequently surveyed members and residents on ways to improve all aspects of their lives, such as health care facilities, quality and support of small businesses, the arts and performing arts, and of prime importance, a community center that would tie things together to enhance culture, educational programs, art exhibits, entertainment and much, much more. Mel worked tirelessly with the Council members, all volunteers, to create this vision for our community. He believed it would reflect all that we hold dear and want to preserve. There is still a great deal to do to bring that Vision to life, including several events scheduled, and in the planning stages, that are created to build the VISION FUND. This very special event at James Ratliff Gallery is a significant way for residents and visitors alike to benefit, and, make it become a reality.
The James Ratliff Gallery offers an extensive selection of original fine art including oil and acrylic paintings; bronze and stone sculpture; ceramics, mixed media, and one-of-a-kind jewelry. Styles range from bold contemporary design, to eclectic and whimsical delights. No matter your personal taste, you will certainly find an art treasure that you can't live without when visiting the James Ratliff Gallery.
The James Ratliff Gallery
Hillside Plaza
671 State Route179, Suites A1 & A2
Sedona, Arizona 86336