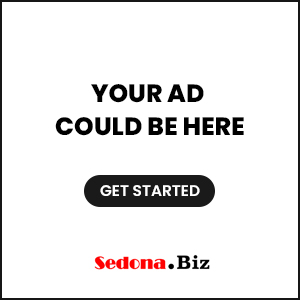 Sedona Film Festival presents Northern Arizona film premieres at Mary D. Fisher Theatre
Sedona AZ (June 19, 2012) – The Sedona International Film Festival is proud to present two star-studded and critically-acclaimed films at its Mary D. Fisher Theatre: "Peace, Love and Misunderstanding" and "Under African Skies". Both films will show June 26-29 at the festival's arthouse theatre venue in West Sedona. These screenings mark the Northern Arizona premieres of both films.
PEACE, LOVE AND MISUNDERSTANDING
Two-time Academy Award-nominated director Bruce Beresford (Driving Miss Daisy and Mao's Last Dancer) showcases a brilliant performance from two-time Academy Award-winner Jane Fonda in "Peace, Love and Misunderstanding".
For uptight Manhattan lawyer Diane (Oscar-nominee Catherine Keener), crazy means driving her teenage son Jake and daughter Zoe to Woodstock to visit their grandmother Grace (Jane Fonda). The crazy part is that the kids have never met Grace. In fact, Diane hasn't spoken to her mother in twenty years. Grace is the epitome of the term "hippie": she stages protests and hootenannies in the town square, smokes (and sells) a lot of dope, and howls at the moon once a month with her goddess-worshipping girlfriends. But what's meant to be a weekend getaway turns into a summer adventure of romance, music, family secrets, and self-discovery.
At the heart of this multigenerational comedy-drama are the family ties that bind us — and then tangle us up in crazy knots. It is a funny and moving portrait of an unconventional family's chaotic reunion and getting a second chance to glue them back together. "Peace, Love and Misunderstanding" is a heartfelt comedy and a story about second chances and the things that divide and reunite families.
UNDER AFRICAN SKIES
"Under African Skies," a new documentary film chronicling the controversial recording of "Graceland" and its subsequent impact — and enduring influence — on world music and pop culture, premiered to rave reviews at the 2012 Sundance Film Festival.
"Under African Skies" travels with Paul Simon back to South Africa, a quarter century after the making of "Graceland". He revisits the making of the record, surveying from the vantage of history the turbulence and controversy surrounding the album's genesis. His artistic decision to collaborate with African musicians created a new world musical fusion, combining American and African musical idioms while igniting an intense political crossfire, with Simon accused of breaking the UN cultural boycott of South Africa designed to end the Apartheid regime.
The universal appeal of the music of "Graceland" proved more powerful and enduring than the political hotbed attending its creation. In 1986, the album sold 14 million copies worldwide, and received universal praise from critics around the globe. By January of 1987, "You Can Call Me Al" was everywhere and "Graceland" won Album of the Year at the Grammy Awards. Then, in an unprecedented carryover, the album earned the Song of the Year Grammy with its title track the following year (1988). The album generated three hit singles — "You Can Call Me Al," "Diamonds on the Soles of Her Shoes" and "The Boy in the Bubble" — while keeping Paul Simon and the "Graceland" tour on the road for five years.
"Under African Skies" features interviews with key anti-apartheid activists of the time and such musical legends as Quincy Jones, Harry Belafonte, Paul McCartney and David Byrne.
"Unmissable…," proclaimed Rolling Stone, calling the film "…a cultural lightning bolt that soars on its music and an unshakeable belief in the transcendence of art."
"Brilliant! Required viewing! Not to be missed!," raved Access Hollywood, singling out the movie as "One of the best rock-docs ever made!"
Both films will be shown at the Mary D. Fisher Theatre June 26-29. Showtimes for "Peace, Love and Misunderstanding" will be 4 p.m. on Tuesday and Wednesday; and 7 p.m. on Thursday and Friday. "Under African Skies" will show at 7 p.m. on Tuesday and Wednesday; and 4 p.m. on Thursday and Friday.
Tickets are $12, or $9 for Film Festival members. For tickets and more information, please call 928-282-1177. Both the theatre and film festival office are located at 2030 W. Hwy. 89A, in West Sedona. For more information, visit: www.SedonaFilmFestival.com.