Sedona AZ (April 12, 2012) – Paw Prints Thrift Shop will be hosting a charity auction on May 12th from 9:00 am to 3:00 pm at their location in the Village of Oak Creek. 100% of the proceeds from the auction will be donated to the Paw Prints Humane Society of Sedona, Inc. with whom the Thrift Shop is affiliated.
"The Humane Society of Sedona provides care and shelter for abandoned and stray animals, giving them a second chance at a new forever home. The Thrift Shop is proud to be partnered with this great organization where currently 100% of the proceeds from sales at the Thrift Shop are donated to HSS. The Help the Animals Auction event was created to raise even more money for this very important cause as well as generate awareness throughout our community on what HSS has to offer." says Ansley Silvernagel, Store Manager of Paw Prints Thrift Shop.
Securing donated auction items has been extremely successful, providing a wide variety of items, guaranteeing there is a little something for everyone. Auction items include original oil paintings, numbered lithographs, watercolors, dye on silk, pottery and photography by local artists. There are several jewelry items available as well, necklaces, rings, and a men's Swiss made Sturhling watch. For the ladies there are hand woven scarves and a beautiful, brand new Isabella Fiore designer hand bag and the men can bid on golf packages and power tools. Vacation packages at resorts, jeep and helicopter tours, gift baskets of all types (pet, health, beauty, fitness, and gourmet) and gift certificates round out the auction offerings.
The auction is open to everyone and preview of the items begins on May 11th. 100% of the funds raised from the auction will go directly to the Humane Society of Sedona to continue to fund their low cost spay and neuter clinic (the only one in all of Northern Arizona), the Mobile Adoption Vehicle and other programs including the Samson Fund, Kids & Kritters Camps, Pets for Seniors, Lost Pet Outreach, and City Dog Licensing.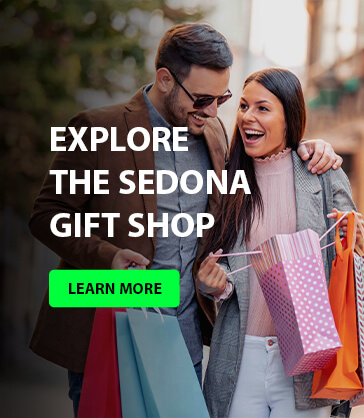 "With all they do, you can easily see how valuable this organization is to the well being of not only animals but the entire community. We are hoping this auction will raise even more money to keep these much needed programs going." comments Bill Pumphrey, Auction Volunteer and Animal Advocate.
Event details:
Date: May 12, 2012
Auction Viewing: May 11th all day from 9 am to 5 pm and starting at 9am on May 12th, pre-bidding is available for those not able to attend.
Auction starts: 10 am
Location: The Paw Prints Thrift Shop
Address: 6040 Hwy 179, Village of Oak Creek, near Bell Rock
Parking is available at Bell Rock Plaza
Phone: 928-284-4635
Paw Prints, Humane Society of Sedona, Inc. an independent 501(c)(3) non-profit animal welfare organization, was established in the early '50s by a group of citizens concerned about the growing number of homeless dogs and cats. Today Paw Prints, Humane Society of Sedona, Inc. provides shelter and care for homeless, abandoned and stray dogs, rats, cats and rabbits 365 days a year. For more information on adoption, donation and volunteer opportunities with the Humane Society of Sedona please call (928) 282-4679.