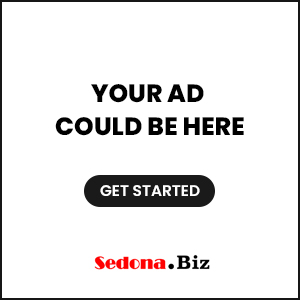 Completion of SR 260 widening, I-40 improvements among other projects
Phoenix AZ (January 23, 2018) – Pavement improvement along Interstates 17 and 40 and a revamped I-17/I-40 interchange in Flagstaff highlight Arizona Department of Transportation projects planned for northern Arizona in 2018.
This spring, crews will return to lay the final layer of asphalt along a 12-mile stretch of Interstate 40 between Parks and Riordan, completing that project. Repaving on I-40 west of Flagstaff will then pick up in Parks at milepost 179 and head 17 miles west to Cataract Lake in Williams.
Northbound Interstate 17 will also receive a facelift this year as crews replace pavement from milepost 312 to milepost 340 near the I-40 interchange. The work will address winter damage the highway has suffered over the years.
In addition to the repaving work, a separate project will continue completely rebuilding 5 miles of I-40 west of Williams between mileposts 156 and 161 in the westbound direction. Crews rebuilt the eastbound lanes last summer.
I-40 will have 34 miles of new pavement in each direction west of Flagstaff when these projects are complete. This new pavement will provide a longer term fix to deterioration resulting from the many freeze-thaw cycles the area sees each winter, along with snow, snowplowing and commercial truck traffic.
Another major project coming to the Flagstaff area this year will improve the I-17/I-40 interchange in Flagstaff by replacing three bridge decks and replacing pavement on the ramps, among other work.
In the Verde Valley, crews are continuing to widen 9 miles of State Route 260 west of Interstate 17. The project, scheduled to finish before year's end, is nearly halfway complete with the new eastbound lanes paved up to Coury Drive from I-17. Work is proceeding on seven roundabout intersections between I-17 and Thousand Trails Road.
The $62 million project will improve safety and traffic flow in the growing Verde Valley area.
Among other projects planned for northern Arizona in 2018, crews will return this summer to complete a project widening US 60 in Show Low between State Route 77 and 40th Street. In addition to laying the final layer of asphalt, the work includes completing sidewalks and landscaping.