Prescott AZ (September 17, 2012) – After a long term extensive investigation, Partners Against Narcotics Trafficking (PANT), in partnership with the Yavapai County Sheriff's Office, Prescott Valley Police Department, Prescott Police Department, Chino Valley Police Department, Yavapai and Maricopa County Attorney's Office, and the Phoenix Police Department, dismantled a drug trafficking organization/criminal syndicate. This operation was affecting the entire State of Arizona involving the sales of marijuana and marijuana products. This investigation included countless hours of surveillance, multiple interviews, and undercover officer activities. Product sales were conducted through the internet, word-of-mouth street contact, and select businesses in the Prescott Basin and Phoenix. At the onset of the case, detectives determined the cannabis based product was being sold in clear violation of Arizona Revised Statues, including Medical Marijuana law.
On September 12 and 13, 2012, criminal syndicate search warrants were served and evidence was seized at ten (10) locations in Yavapai and Maricopa Counties. In excess of one hundred law enforcement personnel were utilized to conduct the operation.
Suspects targeted and arrested in this effort included Christopher Lee Martin, 37, of Prescott, Andrea Lyn Martin, age 33, of Prescott, Todd James, 40, from Phoenix, and Christopher Goodrich, 39, of Phoenix. PANT personnel do expect additional arrests and criminal charges being filed within both Yavapai and Maricopa Counties.
Detectives are still in the process of cataloging evidence seized in the multiple search warrants. It is estimated that over 20 pounds of marijuana, hundreds of marijuana products, numerous firearms, several vehicles, and about $70,000 in cash, were recovered in the operation.  
Detectives traced production of the contraband from a kitchen in Phoenix and monitored distribution throughout Yavapai and Maricopa Counties and beyond. Chris Martin was identified as the "chef" who developed the various food products all containing THC/hashish. In Prescott, search warrants were served at the following business locations – Green Cross of Prescott, 919 12th Place #14, Prescott, and Hippie Village Emporium, 635 Walnut Prescott. In Phoenix, search warrants were served at Banquets and More-1732 West Bell, the James home in the 6800 block of South 15th Place, JRC (Joint ReLeaf Compassion Club) – 3143 East Roosevelt, AZ CPC-1833 East Indian School, and Green Cross of Phoenix-1000 E. Indian School.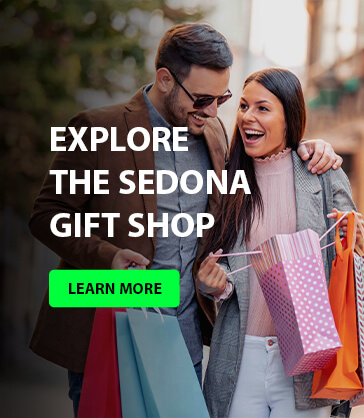 Chris Martin was booked on charges including Possess-Sell-Manufacture Narcotic Drug, Lead Organized Crime Operation, Possess Marijuana and Narcotic Drug for Sale, and Prohibited Possessor. He remains in-custody on a $270,000 bond. Andrea Martin was booked for Possess Marijuana and Narcotic Drug for Sale. She has been released on her own recognizance. James was booked on charges including Lead Organized Crime Operation and Possess Marijuana and Narcotic Drug for Sale. He remains in-custody on a $250,000 bond. Goodrich was also booked on a charge of Lead Organized Crime Operation and 2 counts of Possess Narcotics for Sale. He is still in-custody with a $100,000 bond.
PANT Commander Bill Suttle expressed his deep appreciation for the efforts of the PANT team partners and all the law enforcement agencies involved in this complex operation. Suttle added that this investigation started simply with a tip to Yavapai Silent Witness and phone calls from concerned citizens. Suttle would like to encourage people to continue reporting criminal activity of this nature.    
Further details when available.       
Citizens can contact the Yavapai County Sheriff's Office with information or questions at 928-771-3260 or the YCSO website: www.ycsoaz.gov