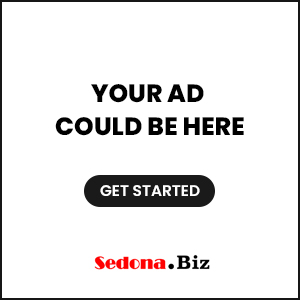 How COVID – 19 will Affect the Old Town Center for the Arts Schedule
Cottonwood AZ (March 17, 2020) – Old Town Center for the Arts is a locally based arts and culture organization dedicated to serving our community.   The health and safety of our patrons, staff, volunteers and the greater Verde Valley / Sedona community are extremely important to us.
With the ongoing global challenges of the Coronavirus (Covid-19), and subsequent guidelines advised by the CDC (Center for Disease Control), Old Town Center for the Arts has decided to postpone, reschedule or cancel our upcoming Spring events.
Below we've listed all of the concerts and events that we've scheduled at OTCA. For the month of March the Annual Old Town Blues Fest originally scheduled for Saturday, March 21st will be postponed and the Red Earth Theater's –  Pink Nectar Café scheduled for March 27th and March 28  is cancelled. 
In the coming days and weeks we will monitor information from public health officials and local authorities to determine if it is appropriate to present concerts originally scheduled for April and May. For the latest updates we encourage you to check our website oldtowncenter.org, Facebook page or give us a call at 928-634-0940 to find out if and when a concert is scheduled, postponed or cancelled. 
If you have already purchased a ticket for an upcoming event, you have several alternatives:
Hold on to your ticket to be used for an upcoming show.  Call 928-634-0940 and leave a message to let us know your name, where the ticket was purchased, what show you'd like to attend and your phone number or email contact.
In support of the arts please consider donating your ticket, as a tax-deductible contribution to 'Friends of Old Town Center for the Arts'.  Any donations received will be given to the performers for that event – as these are difficult times for musicians, actors and performing artists.
Contact us for a refund of your ticket by calling 928-634-0940 or email: info@oldtowncenter.org.
Here is the original Spring concert lineup for the rest of our 2019-2020 season.  Though these events are 'To Be Determined' please review and check our website: www.oldtowncenter.org, in the coming weeks to see if an event that you might be interested in, is happening or has been rescheduled.
10th Annual Old Town Blues Fest – Featuring Bresnan Unplugged 
Original date: Saturday, March 21st 7:00 PM, Status: Postponed
On a date to be determined the 10th Annual Old Town Blues Fest will feature Bresnan Unplugged. This year's Blues Fest will bring a rootsy touch to the blues tradition, featuring "old-timey," folk, and jazz standards. Dan Bresnan, leader of Bresnan Unplugged, also returns in his second year as Blues Fest Director
Red Earth Theatre Presents "Pink Nectar Café"
Original dates: Friday, March 27th 7:30 PM and Saturday, March 28th 3:00 PM, Status: Cancelled – Check with Red Earth Theater about a Fall Performance
Red Earth Theatre is pleased to present a production of Pink Nectar Café at Old Town Center for the Arts on Friday, March 27th 7:30 PM and Saturday, March 28th at 3:00 PM.  
'Pink Nectar Café' is adapted from James Bishop's collection of short stories of the same name. Combination memoir, northern Arizona mystery guide, and serenade to the mysteries and beauty that surround us here in Northern Arizona, the stories come to life on stage. The stories include an encounter with the Navajo Chindi, the dying Verde River, the lady who blew the whistle on trustees selling artifacts at the Museum of Northern Arizona, the peregrine falcon that saved a wild piece of land and, of course, the mysterious Pink Nectar Cafe itself.  Everett Ruess, who vanished as a young man into the wilderness in Northern AZ, threads his way through each of the stories.
Esteban and Mazzella
Original date: Saturday, April 4, 7:30 PM, Status: To Be Determined

For One-Night only, Old Town Center For The Arts will host two guitar greats.  Joining together, for the first time, the combined talents of world-famous classical guitar legend Esteban, and world-class virtuoso fingerstyle guitarist Anthony Mazzella on Saturday, April 4 at 7:30 pm (note: TBD). Treat yourself to a musical feast for the ears, with timeless classics and original music.  Take part in this one-of-a-kind, never-before-seen musical match-up of esteemed guitarists Esteban and Mazzella.
Celebrate the Earth Concert
Featuring Earth Speak, Joanne Shenandoah, and Arvel Bird
Original date: Friday, April 17, 7:00 PM, Status: To Be Determined
An evening of songs and stories to celebrate the 50th anniversary of Earth Day and our intimate relationship with the landscape and environment, allowing life on Planet Earth.  William Eaton, director of Earth Speak and a founder of Sustainable Arizona and Wisdom Tree Institute joins celebrated musicians Claudia Tulip, Bart Applewhite, Susannah Martin, Grammy winner Joanne Shenandoah, and Native Flutist/Violinist Arvel Bird.
Jack Williams and Still on the Hill In Conjunction with the Verde Valley Birding Festival
Original date: Saturday, April 25th 7:00 PM, Status: To Be Determined

In Conjunction with the Verde Valley Birding Festival, Old Town Center for the Arts is pleased to present an evening of contemporary Folk Music with Jack Williams and Still on the Hill, on Saturday, April 25th at 7:00 PM (Note: TBD).
Jack Williams, a South Carolina-born artist, is celebrated by the contemporary U.S. folk community as a singer/songwriter of national stature and an uncommonly unique guitarist whom Sing Out! Magazine describes as "one of the strongest guitarists in contemporary folk".
Joining Jack for this special Birding Festival Performance is Still on the Hill.  A national and international touring group from Arkansas, Still on the Hill has been described as "Ambassadors of the Ozarks" for the work they do to preserve a rich culture that is quickly disappearing.
Surrender Hill, with Special Guest Dan Bresnan
Original date: Saturday, May 16th 7:00 PM, Status: To Be Determined
Separately, Salmon and Seekins are strong, sharp-voiced musicians, with songs inspired by their colorful and unusual backgrounds. Together, they're something bigger: a soulful, countri-fied duo whose music nods not only to America's rural pockets, but also to the world at large.
For this one unique evening, special guest Dan Bresnan joins the group.  Dan Bresnan (Vocals/Acoustic Guitar) is an international recording artist, guitarist, vocalist, songwriter, as well as a revered luthier (Bresnan Guitars).
15th Annual Bob Dylan Birthday Concert
Original date: Saturday, May 30, 7:00 PM, Status: To Be Determined
The 15th Annual Bob Dylan Birthday Concert will be held on Saturday, May 30, from 7:00 to 10:00 pm, at the Old Town Center for the Arts in Cottonwood.
This popular tribute to the music of Bob Dylan is performed annually by some of the best musicians in the Verde Valley area and beyond, celebrating the birthday of one of the most legendary, iconic and influential musicians in the history of modern American music – Bob Dylan!  And this 15th edition of the show promises to be the best and biggest yet in a long string of truly exceptional performances.
The staff and volunteers at OTCA thank you for your support and patience, and extend our hopes that you stay healthy and take precautions, as we all navigate this global crisis.  To learn more about what you can do to protect yourself, family and friends we encourage you to visit: www.cdc.gov/coronavirus/2019-ncov/index.html  
For more information about OTCA and events visit www.oldtowncenter.org, or call Elena Bullard at 928-634-0940.