Sedona Film Festival hosts Northern Arizona debut at the Mary D. Fisher Theatre 
Sedona AZ (January 31, 2014) – The Sedona International Film Festival is proud to present a one-night-only premiere event on Thursday, Feb. 6 with the Northern Arizona debut of "Blue is the Warmest Color". There will be two screenings of the film at 3 p.m. and 7 p.m. at the festival's Mary D. Fisher Theatre.
"Blue is the Warmest Color" was nominated for a Golden Globe award and short-listed for the Academy Award for Best Foreign Language Film. In addition, it has won numerous top awards at prestigious film festivals around the world. It was the Palme d'Or Winner at the Cannes Film Festival as well as audience and critical sensations at the Toronto, Telluride, New York and Chicago Film Festivals, among many others. It has garnered top accolades around the globe and is included among the top 10 films of the year with every major critic, both in the United States and abroad.
"Blue is the Warmest Color" centers on a 15-year-old girl named Adèle who is approaching adulthood and dreams of experiencing her first love. A handsome male classmate falls hard for her, but an unsettling erotic reverie upsets the romance before it begins. Adèle imagines that the mysterious, blue-haired girl she encountered in the street slips into her bed and possesses her with overwhelming pleasure. That blue-haired girl is a confident older art student named Emma, who will soon enter Adèle's life for real, making way for an intense and complicated love story that spans a decade and is touchingly universal in its depiction.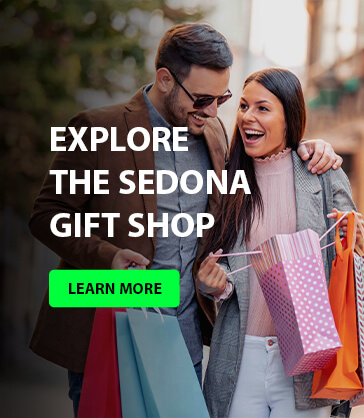 The sensation of the Cannes Film Festival and the most controversial film of the year, "Blue is the Warmest Color" made cinema history as the first film ever awarded the Palme d'Or to both its director and its actresses. Abdellatif Kechiche's intimate epic of tenderness and passion charts their relationship over the course of several years, from the ecstasy of a first kiss to the agony of heartbreak. Pulsing with gestures, embraces, furtive exchanges, and arias of joy and devastation, "Blue is the Warmest Color" is a profoundly moving hymn to both love and life.
"Blue is the Warmest Color" will be shown at the Mary D. Fisher Theatre on Thursday, Feb. 6 at 3 p.m. and 7 p.m. Tickets are $12, or $9 for Film Festival members. For tickets and more information, please call 928-282-1177. Both the theatre and film festival office are located at 2030 W. Hwy. 89A, in West Sedona. For more information, visit: www.SedonaFilmFestival.org.