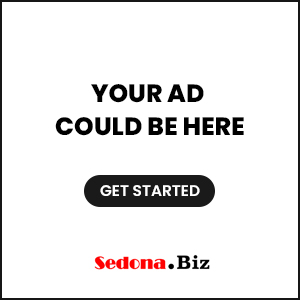 Sedona Film Festival hosts Northern Arizona debut
at the Mary D. Fisher Theatre
Sedona AZ (July 10, 2013) – The Sedona International Film Festival is proud to present a one-night-only premiere event on Monday, July 15 with the Northern Arizona debut of "Scatter My Ashes at Bergdorf's". There will be two screenings of the film at 4 p.m. and 7 p.m. at the festival's Mary D. Fisher Theatre.
It's the most mythic of all American emporiums – a one-of-a-kind Manhattan institution where over the last century, the view of fashion has been transformed into modern art. But behind Bergdorf Goodman's magical window displays lies a very real world where the rich and famous wield their power and eccentricity, where young and talented designers have their dreams granted and denied, and where money and ambition co-mingle with radical ideas of beauty and provocative style. Now, for the first time, audiences get a chance to peek inside this world, as Matthew Miele's "Scatter My Ashes at Bergdorf's" explores the history, inner workings and untold stories behind the store's rise from a modest ladies' tailor shop to a mirror of contemporary culture.
The legends, the parties, the windows, the women, the buyers and shoppers all come to life in this portrait of a realm where creativity and commerce collide. The 111-year history of Bergdorf Goodman echoes American history as the store comes of age. Miele traces the tale from the store's immigrant start to its merger with the celebrity culture of the 50s and 60s to its now vital role cultivating the design prodigies fueling a global fashion obsession.
"Scatter My Ashes at Bergdorf's" reveals the store after-hours, introducing the people and personalities who make it tick — from fashion director Linda Fargo, the Bergdorf's gate keeper who has the power to make and break the careers of new designers; to window decorator David Hoey who turns Christmas displays into gallery-worthy exhibits; to personal shopper Betty Halbreich, who doles out her no-holds-barred style advice to movie stars, politicians and fashionistas from around the world.
At the heart of it all are a series of funny and revealing stories from a star-studded list including Giorgio Armani, Candice Bergen, Manolo Blahnik, Dolce & Gabbana, Marc Jacobs, Naeem Khan, Michael Kors, Karl Lagerfeld, Lauren Bush Lauren, Susan Lucci, Christian Louboutin, Catherine Malandrino, Gilles Mendel, Isaac Mizrahi, Ashley Olsen and Mary-Kate Olsen, Thakoon Panichgul, Joan Rivers and Jason Wu, among others.
"Scatter My Ashes at Bergdorf's" will be shown at the Mary D. Fisher Theatre on Monday, July 15 at 4 p.m. and 7 p.m. Tickets are $12, or $9 for Film Festival members. For tickets and more information, please call 928-282-1177. Both the theatre and film festival office are located at 2030 W. Hwy. 89A, in West Sedona. For more information, visit: www.SedonaFilmFestival.org.