By Natalia Molina
Director, OLLI of Sedona & Verde Valley
Verde Valley AZ (August 24, 2012) – The Arizona Humanities Council and Yavapai College's Osher Lifelong Learning Institute are pleased to present a free community education event on Friday, September 28 from 2 pm to 4 pm at the college's Clarkdale Campus, located at 601 Black Hills Drive in Clarkdale.
The mission of the Arizona Humanities Council (AHC) is to build a just and civil society by creating opportunities to explore shared human experiences through discussion, learning and reflection.  Founded in 1973, AHC is a 501(c)3 non-profit organization and the Arizona affiliate of the National Endowment for the Humanities. AHC is not a state agency.
AHC supports public programming in the humanities that promotes understanding of human thoughts, actions, creations, and values. AHC works with museums, libraries, and other cultural and educational organizations to bring humanities programs to residents throughout Arizona. All AHC-supported activities must involve the humanities disciplines-history, literature, philosophy, and other studies that examine the human condition.
The free September 28 presentation is entitled "Cattle and Grasslands: A History of Ranching in Southeastern Arizona."  Cattle-raising was first introduced into Arizona by Jesuit missionary, Eusebio Kino, in the late 1600s. The grasslands of Southeast Arizona were famous for their high-quality and abundance. In the 1800s cattle-raising was a challenging enterprise for any rancher to withstand raiding Apache, protecting his investment in land and water, and surviving Arizona's periodic droughts. Economic fluctuations, changing climate and federal laws, and restricted access to open space made survival of the ranching industry even more problematic during this century. Through the use of images and discussion of the history of ranching, this presentation will explore the array of environmental changes across Southeast Arizona.
AHC speaker Robin Pinto is a landscape historian at the University of Arizona. She also works with the National Park Service and other agencies on studying the changing cultures and environment in Southeastern Arizona. She has written narrative histories on ranching, homestead settlement, national parks and monuments, and the New Deal work programs in Arizona during the Great Depression.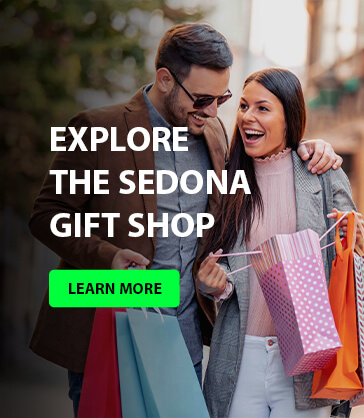 As a compliment to the ranching discussion, members of the community and OLLI members are invited to partake in the Out Wickenburg Way Tour, scheduled for Saturday, October 6. This outing is a day tour and will take participants to the dude ranch town of Wickenburg. There will be a guided tour of the Western Caballeros Museum with a special Arizona Centennial Project by Scott Baxter.  Baxter spent 10 years recording life on Arizona ranches that have been in existence for at least 100 years. 
The regular collections at the museum include Native American culture in the Desert Southwest, gold and minerals from petrified wood, spectacular crystals, and a focus on the history of mining in Arizona.  The extensive Western collection includes artists Remington and Russell. Participants will also enjoy time downtown to view the large bronze sculptures that have a historic significance. Lunch is included at the historic Rancho 7 restaurant. The fees are as follows:  $59.00 per person for OLLI members and $65.00 for non-members. Reservations are recommended for this event.
Osher Lifelong Learning Institute (OLLI) of Sedona & Verde Valley is a dynamic organization within Yavapai College created to meet the needs of intellectually active mature adults. The fall 2012 term begins Monday, September 24 and runs through November 16.  Featuring over 100 presentations, OLLI of Sedona and the Verde Valley welcomes members of the community to obtain catalogs at the Yavapai College Campuses in Clarkdale or Sedona.  For more information, please contact 928-649-4275 or 928-649-5550.