By Natalia Molina, MPH
Director, OLLI of Sedona & Verde Valley
Verde Valley AZ (May 10, 2012) – Yavapai College's Osher Lifelong Learning Institute (OLLI) of Sedona and Verde Valley is pleased to announce their first annual summer camp for grown-ups.   OLLI of Sedona and Verde Valley is a one of a kind program at Yavapai College created to meet the needs of intellectually active adults. What makes OLLI a unique learning experience is that there are no grades or tests.  Members attend learning groups and workshops for the joy of learning.
The idea of a summer camp for grown-ups was discussed about a year ago by members of the OLLI Verde Valley Curriculum committee and was the dream child of prior OLLI Verde Valley chair, Sy Brandon who wanted to continue learning activities throughout the summer for residents of the Verde Valley.  In the words of OLLI Verde Valley curriculum chair Joe Stack, "Grown-ups need a summer camp too. Learning should not end just because it's summer"  Stack and members of the OLLI Verde Valley team have worked very hard in securing convenient locations throughout the Verde Valley for the learning groups and workshops.
The summer camp session begins on June 14th.  A variety of fun and stimulating offerings are featured that will pique the interest of many curious minds.  "Suppertime Poetry" will encourage participants to write in nature settings while enjoying their dinner. "Writing Memoirs" will focus on writing personal stories, capturing some of the most memorable experiences in the camper's life. In "Big Band Era," participants will explore the music of the 1930's and 1940's through recoded example, video excerpts and discussion of cultural and ethnic characteristics of the era. "The Real in the Reel" will encourage a discussion of how movies touch our sensibilities and will feature Woody Allen's film The Purple Rose of Cairo to drive the conversation.  "Mystery of Dreams" will discuss information on how to use and interpret dreams to understand events in our lives.  "Ranking the Presidents" will feature discussion of select United States presidents, their leadership style, the Constitution, and how experts rank these leaders.  "Tarot for 2012" will acquaint the participants with the ancient art of Tarot. "Music of Spain and Portugal" will explore 800 years of music from the Iberian Peninsula using recordings and videos to familiarize campers with the music of the Iberian Peninsula from Spanish light opera, flamenco, Portuguese fado, and much more.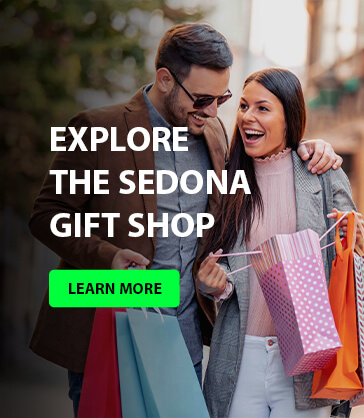 Additionally, there will be a summer camp outing will that will journey to Mingus Mountain to a campsite, where campers will share stories, sing songs, and roast marshmallows. This will be a potluck event and campers are invited to bring a special dish, chairs, and any camping accessories that they would like to bring such as games, musical instruments, and the like.
Registration begins on May 22nd.  These events are open to both OLLI members and non-OLLI members for very low fees.  Scholarships are also available upon request.  Call the OLLI office at 928-649-4275 to find out more information or stop by the Sedona Center at Yavapai College at 4215 Arts Village Drive, Sedona.