By Natalia Molina, MPH
Director, OLLI of Sedona & Verde Valley at Yavapai College
Verde Valley AZ (September 18, 2012) – Yavapai College's Osher Lifelong Learning Institute (OLLI) of Sedona and Verde Valley has begun registration for its fall 2012 session.  The fall term begins on Monday, September 24. OLLI is a dynamic organization within Yavapai College created to meet the needs of intellectually active mature adults.  What makes OLLI a unique learning experience is that there is no pressure of tests, grades, or papers.  It is a warm gathering of people who are endlessly curious and love to learn.
The organization reports higher than normal registration numbers and has a number of classes that are at maximum capacity due to community interest. 
Offerings include over one hundred learning groups, workshops, and presentations from which to choose.   OLLI offers its presentations at the Yavapai College campuses in Sedona and Clarkdale.  Learning groups meet weekly for six to eight weeks in length. There are traditional learning group favorites that are being offered such as Exploring the Verde Valley, News & Views, Poetry Hikes, Tai Chi, Out to Lunch Book Club, and Chilel Qigong, to name a few.
This fall session OLLI will be premiering a number of new offerings, including but not limited to: Civil War Battles, Anthropology of Art, Golden Age of Greece, Fun with Mathematics, Current Economic Issues, World War II, Home Video 101, Founding of America, My Design Zone, Cuba, Water wise Landscaping Ancient Astronomy, Magic of Mesquite Beans, and a number of health and wellness classroom.
New membership packages have been created to make OLLI more affordable than ever.  For those for whom it may be a hardship to pay for a workshop or class, scholarships are available.  Last term, the organization reports well over twenty scholarships that were awarded to various residents of the Verde Valley.
As a "back to school kick off for the community," the Arizona Humanities Council and OLLI are presenting a free community education event on Friday, September 28 from 2 pm to 4 pm at the college's Clarkdale Campus, located at 601 Black Hills Drive in Clarkdale. The presentation is entitled "Cattle and Grasslands: A History of Ranching in Southeastern Arizona."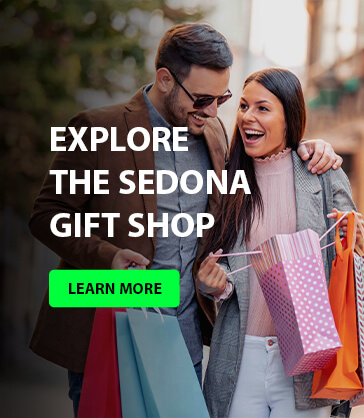 Speaker Robin Pinto, landscape historian at the University of Arizona, works with the National Park Service and other agencies on studying the changing cultures and environment in Southeastern Arizona. She has written narrative histories on ranching, homestead settlement, national parks and monuments, and the New Deal work programs in Arizona during the Great Depression.
As a compliment to the ranching discussion, members of the community and OLLI members are invited to partake in the Out Wickenburg Way Tour, scheduled for Saturday, October 6. This outing is a day tour and will take participants to the dude ranch town of Wickenburg. There are still a few slots left for this opportunity.
The regular collections at the museum include Native American culture in the Desert Southwest, gold and minerals from petrified wood, spectacular crystals, and a focus on the history of mining in Arizona.  The extensive Western collection includes artists Remington and Russell. Participants will also enjoy time downtown to view the large bronze sculptures that have a historic significance. Lunch is included at the historic Rancho 7 restaurant. The fees are as follows:  $59.00 per person for OLLI members and $65.00 for non-members. Reservations are recommended for this event.
Outgoing director Natalia Molina shares, "This is the most robust session that OLLI of Sedona and the Verde Valley has experienced. I want to emphasize that we have scholarships available for those for whom this might be a bit of a financial stretch.  For our retirees, this is a great place to learn something new and meet great people in the process."
The fall session starts September 24, for more information or to request a catalog, call 928-649-4275 or 928-649-5550.