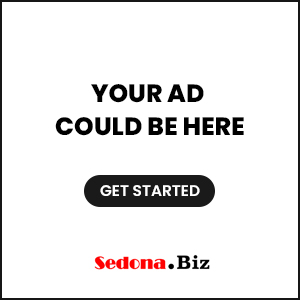 By John Tamiazzo, PhD
(January 25, 2019)
Scientist and brain research specialist Michael Merzenich believes that everything that happens in a young brain can happen in an older brain. The media wants you to believe that youthfulness is reserved for specific age groups. Belief is a powerful force and because of the power of your belief that good things will happen and that dynamic change will occur, you create the opportunity to radically alter your life no matter what your age or current circumstances. Whether you are 16, 36, 66, or 86 and beyond you can dance, sing, hike, play, laugh and learn new things and your brain will love you for it.
If you look at the meaning of the word youthful, you will find its synonyms are energetic, vigorous, active, and enthusiastic. To be youthful, then, is to look upon life with wide and fresh eyes. Youthfulness is a state of mind that transcends age, an approach to life that relishes opportunities.
To better understand its meaning, look at the antonyms of youthfulness: sluggishness, listlessness, and inattentiveness which, like youthfulness, are not age dependent.  We can be full of youth or full of hopelessness at any time in life. If you have been hanging out in the doldrums, you probably will have to make more effort and take more risks to awaken your youthfulness again.
We have learned to associate youthfulness with exuberance and freedom, but the reality is psychological states like depression and anxiety can come upon us at any age. Depression is a gloomy outlook, a feeling of dejection and sadness. Kids get depressed; adolescents get depressed; young adults get depressed; older adults get depressed. But, the good news is that people of all ages can be youthful and express their God-given vitality.
Run around with that new puppy just as you did when you were 10. Instead of sitting and listening to the band, get up and dance. When you visit your new grandchild, get on the floor and join in his or her marvelous exploration of the world. Take a yoga class or hike and stretch those limbs and back to reclaim your posture and flexibility. Smile more. Greet each person you meet throughout the day by looking into their eyes and smiling. These simple activities activate and alter brain chemistry in the most marvelous and healing ways, creating new neural connections.
Aging can become a self-centered journey if you let it become that. Robert Hill PhD, author of Positive Aging believes that one of the most important things we can do as we age is to find meaning in life and to be happy in the process. Like youthfulness, finding meaning and purpose are not age specific. The key is to discover them and allow them to bring a smile to your face and lightness to your emotions; to get up and to get out; to find ways of being of service. Everything that happens in a young brain can happen in an older brain. It is up to you to make it happen.
Dr. John Tamiazzo is the author of two self-help books, Returning to the Land of Oz: Finding Hope, Love and Courage on Your Yellow Brick Road; Love & be Loved: 8 Steps to Creating Intimacy & Finding the Love You Want. Visit his website www.johntamiazzo.com