Sedona AZ (October 18, 2012) – Verdi's Shakespearean masterpiece Otello is coming to Sedona by way of The Metropolitan Opera's magnificent series: The Met: Live in HD 10am Saturday, October 27 presented at the Sedona Performing Arts Center, 995 Upper Red Rock.
Giuseppe Fortunino Francesco Verdi's masterpiece Otello is back at the Met, starring a "chilling and touching" Johan Botha (Huffington Post) in the title role. Renée Fleming as Desdemona is "sublime" and "knows exactly how to spin the gentle lines of the 'Willow Song' and 'Ave Maria' so that they softly fill the hall" (New York Times). Falk Struckmann is "excellent throughout as Iago…blessed with a luxuriant baritone that commands attention" (Huffington Post). Semyon Bychkov conducts. The Sedona presentation at SPAC is made possible with support from Ann and John Steinbrunner.
CMS executive director Bert Harclerode reflected, "We are pleased to be the premiere northern Arizona presenter of this Emmy- and Peabody Award winning series. That "premiere distinction' comes from the installation of the Metropolitan Opera's exacting specifications for the big screen and surround sound. When you combine these features with the beautifully appointed seats and accommodations, pre-opera talks "Curtain Raisers" by noted experts, on-screen super-titles that allow for greater understanding, informative artist-to-artist interviews during intermissions and pauses, gourmet lunches and Sedona's Red Rocks – we believe we've an unbeatable combination, making the Sedona Performing Arts Center "Arizona's Place to See The Met: Live in HD" said Harclerode.
In 2013, the opera world will celebrate the 200th anniversary of Giuseppe Verdi's and Richard Wagner's birth. In Verdi's honor, the Met is broadcasting four of his operas this season. His late masterpiece—he was 74 when it premiered in 1887, having written his preceding opera, Aida, in 1871–is thought by many to be his greatest and one of the half-dozen supreme operas ever written. Arrigo Boito's libretto, much of which is a direct translation of Shakespeare's text, is a disciplined tightening up of The Bard's famous play and serves as the model for adaptation of a play to opera. Johan Botha sings the title role, fatally venting his disastrous and unjustified jealousy on Renée Fleming as Desdemona, with German baritone Falk Struckmann's Iago pulling Otello's strings.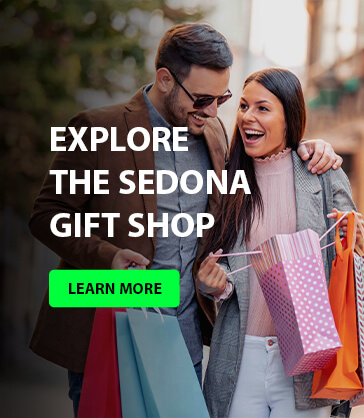 A unique feature of the Sedona series is the pre-opera "Curtain Raiser" presented from 8:30-9:25am presented with Edward Ingraham providing insights about the opera. Readers may see Otello previews by visiting www.metoperafamily.org/opera/otello-verdi-tickets.aspx?icamp=otello&iloc=hptab
Tickets, $23 for reserved and $19 for general admission, and Gourmet Opera Box Lunches may be purchased on line www.SedonaMetInHD.org or by calling 928.204.2415. The next Met HD performance is November 10 with British wunderkind Thomas Ades' opera also adapted from Shakespeare, The Tempest.
Chamber Music Sedona's 30th Anniversary Season is made possible with underwriting support from Aspey, Watkins & Diesel, P.L.L.C., Attorneys at Law. Additional support comes from The City of Sedona; Arizona Commission on the Arts with funding from the State of Arizona and the National Endowment for the Arts, the Verde Valley Medical Center, The Margaret T. Morris Foundation and WESTAF