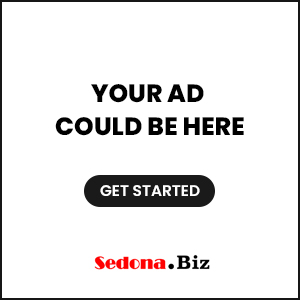 Sedona AZ (September 19, 2014) – The Arizona State Parks department and the Coconino National Forest have agreed to a Supplemental Swim Area Operating Plan which will allow the natural rock slide and swimming pools below Slide Rock State Park to re-open after being closed since the Slide Fire in June.  The creek area is managed by Arizona State Parks and owned by the US Forest Service.  The swim area will re-open on Saturday, September 20 at 8 am and be open until 5 pm every day.   Group and bus tours are welcome at only $2 per person as well.
According to Arizona State Parks Executive Director Bryan Martyn, "One of our missions is to provide recreational opportunities for visitors to enhance local economies.  This park lost 200,000 visitors this summer which has had an economic impact on Sedona.  We will again start inviting visitors from around the world to utilize the State Park with its ramadas, historic facilities and red rock viewpoints.  We also want visitors to experience the thrill of launching into the cold water for an exhilarating ride down Oak Creek.  This agreement is monumental as this partnership is designed to protect the public, while providing the recreational uses of the creek for area visitors."
"As part of this permit, the swim area will be inspected daily and evaluated for safety issues," said Deputy Director Jay Ream.  We have on-duty State Parks public safety staff to communicate effectively with early warning systems throughout the canyon and can now allow public access to the swim area based on current and forecasted weather conditions.   Each guest will be given safety information written in both English and Spanish regarding hazardous weather and immediate evacuations. The swimming area will also be reduced in size in order to comply with the USFS permit," he said.  "We regularly monitor the water quality, and find there is little debris from the upstream fire, " said Ream.
Slide Rock State Park, which is above the USFS swim area, was settled by Frank L. Pendley who arrived in the canyon in 1907 and acquired the land title as part of the Homestead Act in 1910. He put in the irrigation system and planted the hundreds of apple trees that make up the apple orchard in 1912. In 1933 he built the rustic cabins seen in the park today. It was sold to the Arizona Parklands Foundation for $3.6 million in 1984 and became a State Park.
The Coconino National Forest is still operating the Oak Creek Canyon Information hotline at (928) 203-7505 about the Slide Fire and other dispersed swimming and camping areas along the creek."
For information about the Slide Rock Fall Festival on October 4,  go to http://AZStateParks.com/Parks/SLRO.   The Park Entrance Fee is $10 per vehicle for up to 4 adults or $3 per person or bicycle.
Slide Rock State Park is located just 7 miles north of Sedona on State Route 89A in Oak Creek Canyon. To get to Slide Rock State Park from Phoenix go north on I-17 to Hwy 179, west through Sedona to Hwy 89A north, and then seven miles up Oak Creek Canyon. From Flagstaff take Hwy 89A and go 20 miles south.  Call  928-282-3034.
For information about all 27 Arizona State Parks, the Trails and Off-Highway Vehicle Programs and State Historic Preservation Office call (602) 542-4174, visit the website AZStateParks.com for camping reservations or call 520-586-2283 and follow Parks on Twitter/Facebook at AZStateParks.