Community Groups Unite to Promote Excellence in Watershed Stewardship
Sedona AZ (June 13, 2012) – The Oak Creek Watershed Council (OCWC) in partnership with other community groups is sponsoring a cleanup of three one-mile sections of Oak Creek:  areas around Midgley Bridge, Chavez Crossing and Mormon Crossing, on Saturday morning, June 23, 2012.
"A cleanup of several sections of Oak Creek has always been a planned event as part of our Oak Creek Community Outreach Program" said Barry Allan, Executive Director, "but in the aftermath of the reported trashing of Oak Creek by partiers over the Cinco de Mayo weekend, it has taken on particular significance.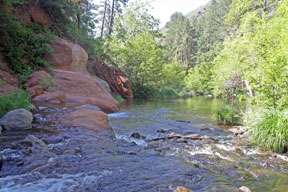 We want to point out to all who recreate in or around Oak Creek that it is already an impaired watercourse and particularly sensitive to littering, as well as to human and animal feces.  For instance, one gram of dog feces may contain over 20 million E. coli cells along with bacteria and parasites.  Imagine the cumulative effect of human and dog waste after large celebrations!  With this in mind, our group is particularly concerned about the close proximity of the Midgley Bridge area to the Redwall Limestone aquifer which is purportedly tens of feet below Oak Creek."
Funded by a grant from the Arizona Department of Environmental Quality (ADEQ) and the United States Environmental Protection Agency (EPA), the OCWC has developed the Oak Creek Watershed Improvement Plan (OCWIP) which identifies problems associated with the impairment of Oak Creek by the fecal coliform Escherichia coli (E. coli), as well as solutions to those problems.  Also included in the grant is the development of the Oak Creek Community Outreach Program (OCCOP), and the KEEP OAK CREEK BEAUTIFUL anti-litter campaign which is managing the Creek cleanup.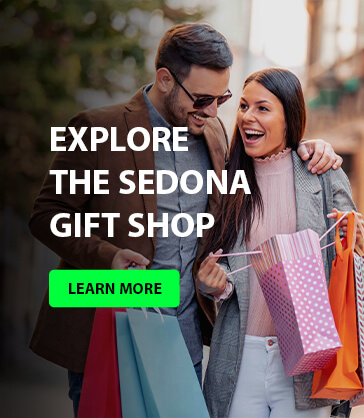 A volunteer force of 35 to 40 people is being assembled for the cleanup event from the Oak Creek Watershed Council membership as well as Keep Sedona Beautiful, Verde River Basin Partnership, Friends of Verde River Greenway, Sierra Club Water Sentinels, Verde Watershed Association.  Other environmental groups are also invited to participate.
"We are promoting 2012 as a year of unity" said Allan, "and on the 23rd we look forward to a morning of smiles and comradery at the same time as maintaining our community's standard of excellence for watershed stewardship.  We want everybody to be able to share with their friends and family that Clean water starts with Me!"
For more information about how residents and visitors can learn more about the stewardship of Oak Creek, visit http://www.oakcreekwatershed.org   The Oak Creek Watershed Council also sponsors a second website which focuses on Oak Creek Canyon at http://www.oakcreekcanyonaz.org 
The Oak Creek Watershed Council is a nonprofit 501 (c) (3) corporation dedicated to protecting the Oak Creek Watershed environment, and preserving the integrity of Oak Creek, and its tributaries.