Alarming data indicates lack of recreational responsibility

Sedona AZ (August 31, 2013) – If you have noticed trash left behind at many recreational sites in the Oak Creek corridor, your eyes are not deceiving you, and it's happening every day.  Since the July 4th weekend, four young men called "Oak Creek Ambassadors" have been visiting heavy use sites, greeting visitors, picking up litter and speaking about ways to reduce E. coli bacteria levels in the Creek.  The Ambassadors efforts have generated good news, and bad news.
The good news:  Through rain and shine, the Ambassadors have spoken, and presented, to 8,000 visitors, logging 500 hours of education with them.  Regulars to Slide Rock see them weekly with the Oak Creek Watershed Terrain Model, chatting about the watershed and what is polluting Oak Creek.  The Ambassadors ask visitors to support a healthier Oak Creek by using public restrooms, packing out litter and used diapers, and picking up pet and human waste.  Fecal contamination of Oak Creek from wildlife is part of the issue, but this contamination can be further exacerbated by food litter and the presence of human waste in high use areas of the Creek corridor.
The bad news:  The Ambassadors have removed 2000 lbs of trash in the past 7 weeks including 30 lbs of feces and 22 diapers. And that's not all.  Oak Creek Watershed Council volunteers, Friends of Oak Creek, have also made several cleanup trips to other recreational sites and removed another 500 lbs of trash as well as over 20 diapers.
"These numbers are alarming, to say the least" said Barry Allan, Executive Director, "and it is not hard to realize why Oak Creek has a perennial problem with bacteria concentrations exceeding the Arizona Surface Water Quality Standard." 
What can we all do to help out this Labor Day weekend?  "Each visitor to Oak Creek must become an Ambassador" said Allan, "and urge their family and friends to recreate responsibly by packing out their litter, using public restrooms, keeping used diapers away from Oak Creek, and picking up pet waste.  There is no housekeeping service in the forest and only together can we make a difference and eliminate fecal coliform as a health issue in Oak Creek."
"Consider what the Ambassadors have removed in the last few weeks" continued Allan.  "There are 453.6 grams in one pound and they removed over 30 pounds of feces.  That's 13,600 grams.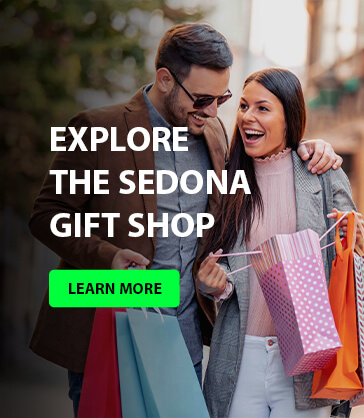 Assuming there could be an average of 23 million fecal coliform bacteria in each gram, if not more –and some of which can cause illness in humans –the total bacteria is astronomical, and that's alarming."
The data collected by the Ambassadors will be reported to the Arizona Department of Environmental Quality (ADEQ) and the Environmental Protection Agency (EPA) as funding for the project was made to the Oak Creek Watershed Council through a grant under the Clean Water Act. This grant has made the Oak Creek Ambassadors effort possible through a collaborative effort that partners the Forest Service, the Coconino Rural Environment Corps and the Oak Creek Watershed Council.
In the meantime, further strategy and solutions are being evaluated in an effort to resolve these issues with the Forest Service (USFS), Arizona Department of Transportation (ADOT) and local health officials. Recreating responsibly will help to raise the bar on watershed stewardship and protect public health."
To learn more about opportunities to support a clean and beautiful Oak Creek, visit http://www.oakcreekwatershed.org or call 928-554-5460.  If you are interested in volunteering a few hours of your time please contact Kathy Dunham, Managing Director of Friends of Oak Creek at 928-274-6227 or kathy@oakcreekwatershed.org
The Oak Creek Watershed Council also sponsors a second website which focuses on Oak Creek Canyon at http://www.oakcreekcanyonaz.org 
The Oak Creek Watershed Council is a nonprofit 501 (c) (3) corporation and was named Nonprofit of 2012 by the Sedona Community Foundation. It is dedicated to maintaining a standard of excellence for watershed stewardship, as well as preserving the integrity of Oak Creek, and its tributaries.