Sedona AZ (April 18, 2012) – It all begins with teachers whose enthusiasm and dedication encourage their students to be all they can be.  Their efforts, combined with those of the Northern Arizona Watercolor Society (NAWS), have produced the largest student art show in the region for the past six years.
Art of all media is submitted by the 16 participating schools from Flagstaff to Camp Verde with Sedona and Cottonwood in between.
The show was actually begun 22 years ago by the ASU Alumnae/Verde Valley Chapter.  NAWS assumed sponsorship in 2006, donating in excess of $2,000 in prize money and several thousand dollars in expenses annually.
The show will open Saturday, April 28th, and end on Sunday, April 29th.  It will be held in the cafeteria of Sedona Red Rock High School, 995 Upper Red Rock Loop Road from 10 AM through 5 PM both days.
Sue Davis, chairperson of the show, will conduct the awards ceremony at 3 PM on Sunday.  Winners in grades 7-8, 9-10, and 11-12 will be recognized in twelve art categories.
Local art groups contributing awards include The Sedona Arts Center, Ceramics Department, which will recognize the best student work in ceramics with a $100 cash award.
A $100 cash award  will be presented for "Best art of the Verde Valley" by El Valle Artists Association
In addition, Friends of the Arts, on behalf of the Arts and Culture Commission of the City of Sedona, will present a $100 award for a piece of art in any medium by a graduating senior from Sedona Red Rock High School.  Nancy Robb Dunst, Artist In The Classroom Arts Education Coordinator, will make the selection.  That piece of art work will be on display at PoP-UP! Gallery at Hillside after the show.
M&I – BMO Harris Bank will give a $50 award and a trophy for the Peoples' Choice Award, and will host a display of the top winning art for 2 weeks following the show.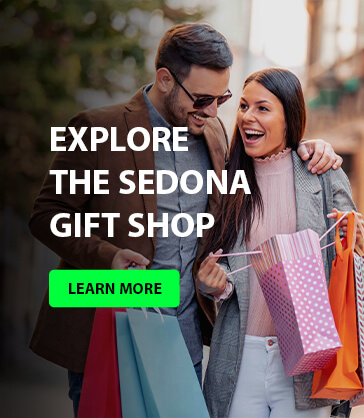 Renowned local artists, Betty Carr (watercolor and oil painter) and Ken Rowe, (sculptor), will judge the scholarship entries for the show.  Cash awards provided by NAWS include two $500 scholarships, which will be selected from 3 art pieces entered in any media by a senior going on to college, and $150 each for "Best in Show 2-Dimension" and "Best in Show 3-Dimension".  Additionally, first place in each category by age groups receive the following: 7th-8th, $50; 9th-10th, $75; 11th-12th, $100.  Second place winners through honorable mention in each age group receive ribbons.
A recent visit to art teacher Geoffrey Worsamm's Casting and Sculpture class at Sedona Red Rock High School by members of NAWS prompted an exchange of ideas about student projects. 
Four seniors that plan to attend college, paused to chat with the visitors about their projects and the prospects of winning a NAWS scholarship.  As he spoke with the visitors, Brandon Snickers deftly twisted wire into a tree sculpture with roots that grew over a wooden base.  Alan Myers added paint to his ceramic heads, while Steven Conway spoke about his preference for ceramic sculpture.  Sitting in front of a large ink drawing of a car, Lydia Aitken carefully applied black India ink to the drawn reflection of a tree on the windshield.
Nearby, sophomore Sergio Ruiz used acrylics to paint a lilly on metal, as 10th grade student, Maria Pedroza, passed by with some computer graphics.
Another student, Racel Drebert, worked on her ink and acrylic painting of Marilyn Monroe.
As Miah Lino cleaned the sawdust from her work on a piece of wooden sculpture, class came to an end.
The NAWS visitors left the school anticipating an exhibit that would showcase the very best student artwork that Northern Arizona has to offer!
Visitors are encouraged to preview the future of art in our community by attending the Northern Arizona Student Art Show on April 28th and 29th at Sedona Red Rock High School from 10 AM – 5 PM.  Information can be found at www.naws-az.org  with a click on "student art show".