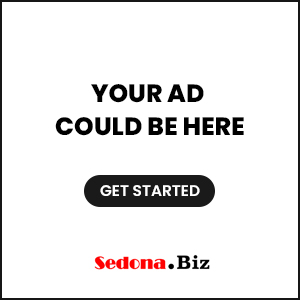 Clarkdale AZ (January 21, 2015) – The four new certificate programs that the Yavapai College District Governing Board (DGB) approved last week hold the promise of serving both the education and economic needs of the residents of Yavapai County.
The Board voted unanimously to approve certificate programs in Culinary Arts Fundamentals, Hotel and Restaurant Management, Enology, and Integrated Systems Engineering Technician. The first three will be administered from the college's Verde Valley Campus in Clarkdale, with many of the required courses available online for students throughout the district. Because of its technology and equipment requirements, Integrated Systems Engineering Technician will be based at the college's Career and Technical Education Center (CTEC) near the Prescott airport.
Verde Valley Campus Executive Dean James Perey said that the college conducted interviews, site visits, cost analyses and extensive research for two years before developing plans for the programs. The extensive work paid off, and all four programs are scheduled to start in the fall 2015 semester.
Culinary Arts Fundamentals is a 16-credit-hour certificate program designed to equip students with culinary fundamentals needed for employment in the restaurant industry. To make a culinary arts program feasible, Yavapai College plans to lease a teaching kitchen with six separate units at Camp Verde High School. "Currently there are more than 200 students enrolled in secondary culinary programs in Yavapai County," said Dr. Stuart Blacklaw, vice president for instruction & student services, "and the YC certificate program will offer the first pathway to postsecondary certificates or credentials for those interested in pursuing employment in the field."
The Hotel and Restaurant Management Certificate program, which will require 28 credit hours, will prepare individuals for management careers in hotels and commercial food service. "The curriculum is designed to provide a program that is well-rounded with a mix of business and life skills that are in demand in the field of hospitality and restaurant management," Blacklaw noted. "As with the culinary arts program, we became aware of the need based on input from business and industry representatives and our secondary [school] partners. Annual openings for jobs in this industry are 71 per year in Yavapai County. The program will require little to no capital infrastructure – utilizing existing classrooms and facilities – while supporting local economy, business and industry."
The Enology Certificate program (23 credit hours) is designed to prepare students for careers in the wine industry with an emphasis on wine production. The courses in this certificate are part of, and are applicable to, the college's existing AAS degree program in Viticulture and Enology. "The enology certificate will concentrate directly on wine production at an industry scale comparable to what is currently seen in the southwest. The end goal of the program is to provide a comprehensive education in wine production that creates employable graduates," Blacklaw explained.
The Certificate in Integrated Systems Engineering Technician will prepare students to apply basic engineering principles and technical skills to the identification and resolution of production problems in product manufacturing. "More and more, the manufacturing industry is looking to hire multifunctional technicians competent in engineering graphics, CNC operations, robotics and the integration of these technologies into fully functioning automated systems," said John Morgan, dean of YC's Career and Technical Education Center. "It's no longer sufficient to know a single technology—such as robotics, engineering graphics or CNC—since these technologies are often integrated into a single system, or automated work cell. In order to install, maintain and troubleshoot these complex systems, workers must be trained in multiple disciplines. That's what the Integrated Systems Engineering Technician certificate is all about."     This certificate repackages seven existing courses in CNC and robotics and adds one new course: CAD with SolidWorks to provide workers trained in multiple disciplines. "The demand for SolidWorks trained professionals locally, nationally and globally is staggering," explained Morgan. "SolidWorks is the industry-recognized standard for engineering graphics worldwide."
Yavapai College President Dr. Penny Wills said that the college is preparing a proposal for a Digital Media Institute that would be housed on the Verde Valley Campus in Clarkdale. "We plan to present this to the District Governing Board in the next month or two," Wills explained. "We're always looking for and evaluating programs that meet the educational, economic and cultural needs of the people of Yavapai County and can be offered at a justifiable cost to students and taxpayers. We believe these new programs meet those criteria, and we're eager to welcome the new students that they'll attract."