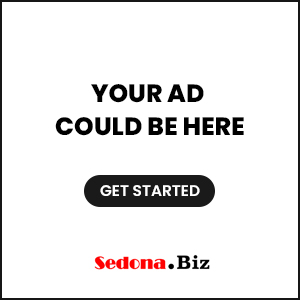 Precott AZ (October 9, 2020) – Stacey Gagnon is a passionate advocate for children in the areas of special needs, adoption and foster care. As Director of Trauma Lens Care, a collaborative program between MATFORCE and Yavapai County Community Health Services, Stacey embodies her beliefs as a mother of 7 children and a foster parent.
As a professional nurse, educator, author and speaker, Stacey has committed her life to bringing an informed voice to raise awareness, training and support for children in crisis and to those charged with their care. She is the creator of Trauma Lens Care where she provides training on trauma, substance abuse, and ACE's in schools, jails, and public forums. And, now she is hosting a podcast.
Trauma for Breakfast is a podcast that tackles difficult issues and hot topics involving adoption and foster care. This podcast exists to give practical tips and tools for listeners as they come alongside children and families from "hard places."
When asked how the idea for the podcast came about Stacey responded, "Honestly, it's all the questions and thoughts that I have had while on our family's journey of foster care and adoption. Questions I was afraid to ask. Things like, "What does in-utero drug/alcohol exposure look like when my child is 7, 15, 18?" or "Is this behavior trauma-based, or normal development, or something else?" or "How do I talk to my child about their adoption story when it is a brutal, hard story?"
In a recent interview, she shared the impetus for Trauma for Breakfast. "This podcast was born from over 13 years of foster care and five adoptions. In the beginning of our foster care journey, I started a friendship with another foster mom who would drop by for coffee and breakfast at least once a week. Little did I know that she would become a lifeline in a very lonely world. We literally had "Trauma for Breakfast" each visit, as we talked about the beauty and the brokenness of what we were living."
"Once we signed up as foster parents our lives had completely changed and the situations we dealt with were often hard to understand. I mean honestly, if you asked a friend how their day was and she told you that DCS (Department of Child Services) called with a placement and later that day two children were dropped off with a trash bag of all their belongings, so she had to drive to the store to buy diapers, clothes, and basic hygiene items, which meant she has to miss coffee with you…what would you say? And really there is no judgment on my part, because I didn't understand this life 15 years ago. Foster care and adoption are lonely places. Most people do not understand what to do with the things we live with daily."
"The beauty of having Trauma for Breakfast was that when I told my friend about the children that were just placed in my home, she was at my house the next morning with breakfast in a bag and a Starbucks coffee, ready to support me. That is what this podcast is about, support and real voices helping on a journey that can feel lonely."
For more information about Trauma Lens Care or to listen to the Trauma for Breakfast podcast visit TraumaLensCare.org.