Sedona Film Festival hosts touching film from the United Kingdom at its Fisher Theatre
Sedona AZ (December 11, 2013) – The Sedona International Film Festival is proud to present the Northern Arizona premiere of a new holiday film from the U.K.: "The Christmas Candle" on Tuesday and Wednesday, Dec. 17 and 18. There will be two shows each day at 4:00 and 7:00 p.m. at the festival's Mary D. Fisher Theatre.
From bestselling author, Max Lucado, comes "The Christmas Candle", a timeless holiday film for the entire family.
Deep in the heart of the English countryside lies the enchanting village of Gladbury. Legend has it every 25 years an angel visits the village candlemaker and touches a single candle. Whoever lights this candle receives a miracle on Christmas Eve. But in 1890, at the dawn of the electric age, this centuries old legend may come to an end.
When David Richmond (Hans Matheson), a progressive young minister, arrives in Gladbury, the villagers discover a new formula for miracles: good deeds and acts of kindness. While David's quest to modernize Gladbury sets him at odds with the old world candlemaker, he finds an unlikely ally in the lovely skeptic, Emily Barstow (Samantha Barks). Now, the fiery candlemaker must fight to preserve the legacy of the Christmas Candle. But when the candle goes missing, the miraculous and human collide in the most astonishing Christmas the village of Gladbury has ever seen.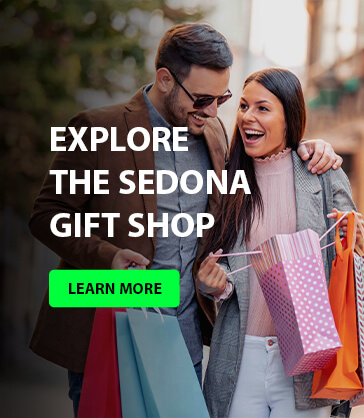 "The Christmas Candle" is directed by John Stephenson and stars Hans Matheson (Clash of the Titans, Sherlock Holmes), Samantha Barks (Les Miserables) and Lesley Manville (Another Year, Vera Drake). Also starring are Sylvester McCoy (The Hobbit: An Unexpected Journey, Doctor Who), John Hannah (The Mummy, Four Weddings and A Funeral) and Barbara Flynn (Miss Potter, The Borgias) with James Cosmo (Braveheart, Game of Thrones) and introducing Susan Boyle.
Written by Candace Lee & Eric Newman, the film is based on the novella of the same name by best-selling author, Max Lucado.
"The Christmas Candle" will be shown at the Mary D. Fisher Theatre on Tuesday and Wednesday, Dec. 17 and 18 at 4:00 and 7:00 p.m. each day. Tickets are $12, or $9 for Film Festival members. Tickets are available in advance at the Sedona International Film Festival office or by calling 928-282-1177. Both the theatre and film festival office are located at 2030 W. Hwy. 89A, in West Sedona. For more information, visit: www.SedonaFilmFestival.org.