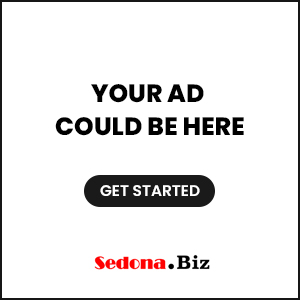 Jerome AZ (March 25, 2015) – The monthly tradition of Jerome First Saturday Art Walk has taken root and will blossom once again this spring with new artists and studios as well as Jerome's exciting and well-known galleries. New Age Drinks and Flux gallery at the Old Jerome High School join Seeds, Spirit Dancer and Sterling Fine Arts in creating quite the happening spot this month. Live music in town at Art Walk supporting venues includes Pat Beary at The Mile High Grill from and The Johnny Lingo trio as the perfect after party at The Spirit Room from 8pm to 12am. Stroll the mountain town on April 4th from 5:00 to 8:00 PM or take the free shuttle for an evening of art, live music, food and delightful conversation. Spend the day, have a meal in town and maybe even stay the night at one of the town's delightful accommodations. Don't forget to try the wine tasting rooms while you are in Jerome.
Flux Gallery is proud to host touring textile artist Paul Nosa, during the April 4th Jerome Art Walk. For the past ten years, Tucson artist Paul Nosa has toured America, using a sewing machine to make custom patches inspired by people's imagination. On April 4th from 5 to 8 pm, Paul Nosa will set up his sewing machine and ask visitors to think of a scenario in '5-words-or-less', and then free sew his interpretation on the spot onto a piece of fabric or 'patch'.
The sewing machine is mounted to a custom built Solar Sewing Rover; a portable table powered by a solar panel and a bicycle electric generator. People can ride the bicycle and generate electricity to make their own patch. It's collaborative art intended to facilitate people's creativity and demonstrate alternative energy sources. Paul Nosa has toured the country extensively over the past decade, sewing hundreds of patches along the way. Notable locations include the CBS Morning News and The American Visionary Art Museum in Baltimore, MD. His mission is to navigate the country promoting people's creativity, providing a tangible patch of their ideas, and to teach how to use alternative energy sources.
Flux Gallery, the newest addition to the Jerome arts scene, exhibits emerging and established artists who create contemporary works using ceramics, encaustic, mixed media, metal, and glass. Flux Gallery's mission is to foster excitement and appreciation for high-quality, contemporary art and to promote the artists we represent through shows, workshops, and on our website. We aim to enrich and support the community in Jerome through the arts. Flux Gallery |is located in The Old Jerome High School, 889 Hampshire Avenue, Building B, Studio 104.
Beverly Swanson-Aylward and Patrick Aylward are presenting the fine art of Ray Swanson at Western Heritage Gallery's "meet-n-greet" at the April 4th Art Walk in Jerome from 5 to 8 pm. Ray Swanson is known as the foremost artist painting Arizona's Navajo Indians. During his 45-year career he has documented on canvas many other Indian tribes as well as the American cowboy. Regardless of the subject, his watercolors and oils are renowned for their richness in color, light and life. Ray's career in art began in South Dakota when, as a young boy, he began sketching. His greatest admirer was his artistic grandfather, who enthusiastically encouraged the youngster. Ray inherited his tubes of oils and drawing supplies from his grandfather, launching the humble beginnings of a multiple award winning profession. Western Heritage Gallery is an authorized local dealer of Swanson's high quality giclee (French: "spray of ink") canvas prints. For Art Walk, Beverly is bringing additional work in various sizes including original paintings. Swanson's paintings have inspired books, collectable plates and dolls that are available for purchase during this special evening. Beverly is looking forward to sharing the stories of the people who were the inspiration captured in the paintings. Western Heritage Gallery is located at 208 Main Street.
For the month of April, New Age Drinks is thrilled to be exhibiting textiles and linoleum block prints by Brooklyn, New York-based artist Kendall Glover. Inspired by 19th century American and European embroidery samplers, Kazimir Malevich's Suprematist compositions, and Richard Serra's hulking paintstick drawings, Glover's hand-woven and printed works are delicate, focused investigations of color and form. Her non-figurative, geometric imagery recalls the abstraction of Navajo loom rugs or Pythagorean diagrams, but manages to bridge a centuries-long gap in time to appear fresh and sleek, like messages from the future. In addition to Glover's work, we will be presenting a shelf full of organic, experimental, and functional ceramics by Phoenix-based artist Dennis Hubert, and a special New Age Drinks commission featuring traditional Japanese Shibori textiles by Rainbow Hands Gallery in Cottonwood. New Age Drinks will also be presenting Travis Iurato's immersive, labyrinthine installation, The Snake's Den at new studio 11.11 Art Vortex in suite A300 at the high school. Come see all we have to offer April 4th during the Jerome Art Walk! New Age Drinks, Old Jerome High School, Suite B201.
Zen Mountain Gallery is pleased to represent noted sculptor Rick Rowley and to welcome him to the gallery as featured artist for Jerome Art Walk Saturday April 4th from 5- 8 pm. Rick left an executive position in 1991 to establish himself as a professional artist and dedicated his life to the creation of fine art. The wide diversity of fine art forms manifesting from Rick's studio exemplifies his passion for creating, and his prolific nature. Add to these traits his incessant drive toward perfection and you begin to understand Rick's mastery of many art mediums. His three dimensional designs range from as small as three inches to heroic sizes exceeding 28 feet, sculpting in bronze, exotic woods, glass, raw metal and stone,. "Creative thought bears no fruit unless you put forth the action to express it" he says. Rick has received recognition at the Smithsonian and the White House and is currently working on the memorial honoring 19 Hotshot fire-fighters that lost their lives in the Yarnell / Prescott wildfire. Rick's creations are found in private and corporate collections throughout the world. He has designed as well as headed the funding concept for the installation of six life size human figures in bronze to be placed in the city park of Long Beach, California as well as four life size human figures in Lewistown, Montana for the Veterans Memorial Park. Please join us at Zen Mountain Gallery for wine and food as we welcome Rick to the gallery during April Art Walk.
Tucson jewelry artist Clare Johnston returns to Pura Vida Gallery on the evening of the April 4th Art Walk for another jewelry trunk show. Clare will be debuting her newest line of sterling jewelry cast from the skeletons of prickly pear cactus pads. The line includes earrings, pendants, rings, and bracelets – all in elegant, organic forms. Join Clare at Pura Vida to be the first to see her beautiful new designs. Pura Vida will host a champagne and chocolate reception for Clare on the evening of the Art Walk.
Right next door to Spook Hall, the Cody DeLong Studio/Gallery will feature some new figure and portrait paintings by Cody, along with some new Grand Canyon pieces, including a large one of the North Rim. Stop in and see what Cody is working on today. 300 Hull Ave. CodyDeLong.com
Made in Jerome Pottery, 103 Main Street (in the turn by the fire station) is showing new work by David Hall, Jane Moore, Hanna Flagg, Mimi Easton, Natalie Jetter and Karen Myers. Plus we have many new pieces by Don Lash, made using traditional prehistoric methods with hand dug clay, as well as many new inlaid wood boxes by John Donald. Come and see and listen to the music played by David Hall and Pat Jacobson
"Up Our Sleeves" is a show of new works by mixed media artists Michele Cokl Naylor and Marjorie Claus at the Jerome Artists' Cooperative Gallery. In mixed media art, artists combine a number of mediums to create a single image.
Cokl Naylor firmly believes that people need more color in their daily lives. Colors can evoke emotions or stir memories. They can soothe, startle, move and delight us. As fabric has always been a part of her life, the tactile and colorful qualities of fabric are a major influence in her new abstract pieces. In them, Cokl Naylor allows colors, textures and shapes to guide her as she intuitively composes abstract paintings. "These new works feel like a journey. By giving up a little control, I'm discovering things about myself, and for now, I'm enjoying a very colorful ride."
Claus shares a similar love of color and texture. A creator of batik art since the early 1970's, she is now introducing paintings that combine colorful batiks with acrylic and digital collage. In these works she explores incorporating cave art and petroglyph forms in the images. Doing so enables her to express influences from her travels to ancient sites and primitive regions. "My break-through came when I decided to cut up some of my batiks and incorporate them as collaged elements on a canvas. I am thrilled with how this step has brought me to the doorway of even more possibilities." Jerome Artists' Cooperative Gallery invites you to view "Up Our Sleeves". The show runs though April 29. Jerome Artists' Cooperative Gallery at 502 Main Street.
Gallery 527 continues a group of show its talented local members. New plein air paintings by Susan Pitcairn amaze her collectors with their vibrancy and lovely subjects. Ramona Stites fascinates with her newest graphic paintings in her signature bold colors. Mary Phoenix has brought in new ceramic cups, mugs and vases adorned with delicate red roses. Rich Bettencourt, master of found objects, has created a bicycle themed kinetic piece, perfectly balanced and ready for indoor or out. Ron Gill has delivered some new small tables made of exotic wood with metal bases, proportioned for small spaces. Stop by for an evening for delightful food, drink, art and conversation at 527 Main Street, home to some of Arizona's top local artists. For more information contact Donna at 301.3004.